Business Design Centre Venue Hire
ADDRESS
TELEPHONE
0207 420 4986  
Business Design Centre has 8 rooms available for private hire
Venue hire at Business Design Centre

Hire this venue for your own event - it has eight function rooms the largest of which can hold a maximum of 2000 guests and the smallest is ideal for 25.
Exhibitors love this venue and it's easy to see why. The
Business Design Centre
in Islington is in a great location just one mile from
The City
and two from
The West End
. It also perfectly combines architectural beauty with modern facilities, offering a huge space to host the most stylish of events. One of its best features is the natural light that pours through the high barrel-vaulted roof of the Mezzanine. The ground level, Gallery Hall and Conference Centre combine to offer 6,000 square metres of flexible space in total and room enough to seat up to 1,500 visitors.
Business Design Centre images
Gallery Hall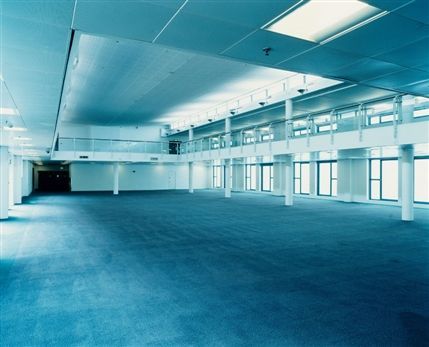 Capacity
Theatre
50
Dance
500
Dimensions
Length
42.69m
Width
19.7m
Area
840.99mē
Height
6.85m
Room A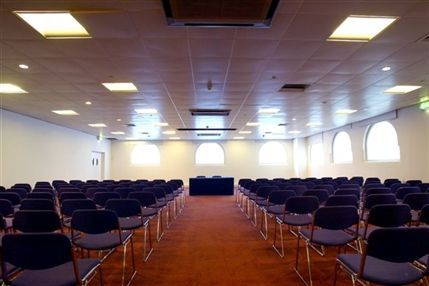 Capacity
Theatre
250
Classroom
150
Boardroom
50
U-Shape
55
Dimensions
Length
23.26m
Width
11.52m
Area
267.96mē
Height
2.8m
Mezzanine
Capacity
Theatre
2000
Classroom
1200
Reception
2000
Dinner
2000
Dance
1500
Dimensions
Length
70.37m
Width
30.70m
Area
2160.36mē
Height
16.5m
Rooms B, C, D, H, G
Capacity
Theatre
60
Classroom
35
Boardroom
30
U-Shape
25
Reception
60
Dinner
40
Dimensions
Length
8.6m
Width
7.3m
Area
62.78mē
Height
3.1m
Room E
Capacity
Theatre
90
Classroom
40
Boardroom
35
U-Shape
30
Reception
85
Dinner
60
Dimensions
Length
9.96m
Width
7.96m
Area
79.28mē
Height
3.1m
Room F
Capacity
Theatre
70
Classroom
30
Boardroom
35
U-Shape
30
Reception
85
Dinner
60
Dimensions
Length
9.29m
Width
7.21m
Area
66.98mē
Height
3.1m
Auditorium
Capacity
Theatre
500
Classroom
350
U-Shape
80
Reception
750
Dinner
500
Dance
400
Dimensions
Length
23.36m
Width
16.66m
Area
389.18mē
Height
3m
Gallery Atrium
Capacity
Dimensions
Length
42.69m
Width
19.7m
Area
840.99mē
Height
2.75m
Location map of Business Design Centre
Hotels near Business Design Centre
Search Business Design Centre
All central London hotels
Check-in
Check-out
Guests
1 ADULT
2 ADULTS
1 ADULT, 1 CHILD (2-12 Years)
2 ADULTS, 1 CHILD (2-12 Years)
2 ADULTS, 2 CHILDREN (2-12 Years)
3 ADULTS
4 ADULTS
OTHER CONFIGURATION:

+ another room

Business Design Centre events
Be:Fit London
Be:Fit London
1st May 2015
Sunday 3rd May 2015
Where:
Business Design Centre
,
52  Upper Street      N1 0QH
Category:
event
Be:Fit London
event
Running from Friday 1st May 2015 until Sunday 3rd May 2015
VENUE
Business Design Centre 
What's On Today

Near Business Design Centre