68 Dean Street Venue Hire
ADDRESS
68 Dean Street, 68 Dean Street,
Soho
, London W1D 4QJ 
TELEPHONE
0207 420 4986  
68 Dean Street has 3 rooms available for private hire
Venue hire at 68 Dean Street

Hire the 68 Dean Street for your own event.
The 68 Dean Street has three function rooms; the largest can hold a maximum of 0 guests.
This stylish private house in Soho is suitable for photo shoots, meetings, press events, filming and for a limited range of social events such as dinners and cocktail parties. First constructed in 1681 as part of the Pitt Estate, re-build by John Meard Junior in 1732 and restored in the 1990s, 68 Dean Street, with its splendid wood panelling and elegant staircase, is a masterpiece of Georgian architecture right in the heart of London. There is even a set of hidden rooms in the attic, a couple of former cesspits below and a small rear garden.
68 Dean Street images
Ground Floor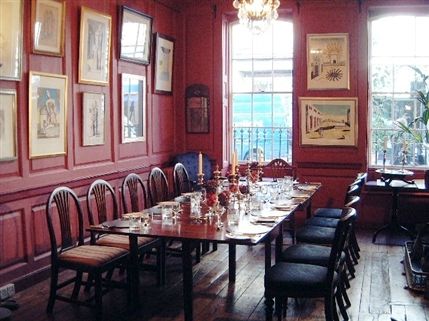 First Floor
Basement
Capacity
Dimensions
Location map of 68 Dean Street
What's On Today

Near 68 Dean Street