Bluebird Restaurant Venue Hire
ADDRESS
Bluebird Restaurant, 350 Kings Road,
Chelsea
, London SW3 5UU 
TELEPHONE
0207 420 4986  
Bluebird Restaurant has 5 rooms available for private hire
Venue hire at Bluebird Restaurant

Hire this venue for your own event - it has five function rooms the largest of which can hold a maximum of 600 guests and the smallest is ideal for 30.
Sir Terence Conran used to run this place, then he handed control over to his son Tom, with entirely favourable results. Now the landmark Bluebird restaurant in a former petrol station on the King's Road is, like all the ex-Conran empire, run by the D & D group. There's a striking British menu which, on our visit service, was good and our sommelier, in particular, was an invaluable guide to the huge wine list. The dining room successfully combines refined style with an atmosphere conducive to relaxed and extensive eating. Following the departure in 2008 of Mark Broadbent, formerly of Isola, Mark Block has taken over as head chef, creating a staunchly British menu. Simple settings and meticulous preparations let excellent ingredients speak for themselves. We sample Bacon-wrapped Tobermory scallops - huge and packed with flavour - while a dandelion salad was delightfully simple, seasoned with blue cheese and crunchy apple. Mains included venison shank and partridge with sprout tops, chestnuts and chocolate.
Bluebird Restaurant images
Restaurant & Bar
Capacity
Reception
600
Dinner
240
Dimensions
The Beaufort Room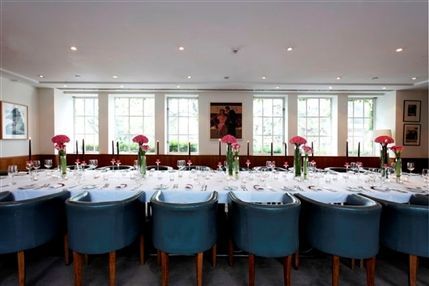 Capacity
Reception
70
Dinner
30
Dimensions
The Mezzanine Room
Capacity
Dinner
32
Dimensions
Bluebird Gallery Rooms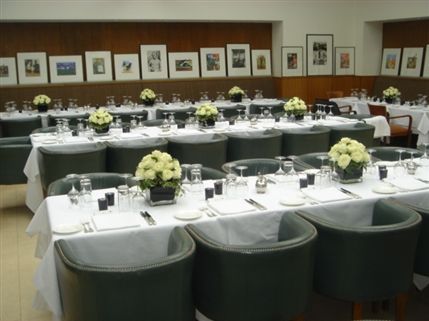 Capacity
Reception
100
Dinner
60
Dimensions
Café and Courtyard
Capacity
Reception
70
Dinner
30
Dimensions
Location map of Bluebird Restaurant
What's On Today

Near Bluebird Restaurant

 

Trending Now