Couper Collection Venue Hire
ADDRESS
TELEPHONE
0207 420 4986  
Couper Collection has 2 rooms available for private hire
Venue hire at Couper Collection

Hire the Couper Collection for your own event.
The Couper Collection has two function rooms; the largest can hold a maximum of 20 guests, the smallest is ideal for 12.
London's only floating art museum is permanently moored on Battersea beach. It houses exhibits, artwork and installations by London artist Max Couper made onboard a fleet of historic Thames barges over the past two decades.
Couper Collection images
Art Barge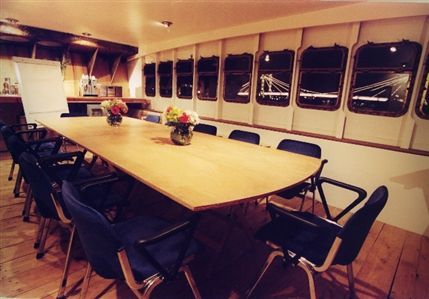 Capacity
Other
12
Dimensions
Chart Room Barge
Dimensions
Location map of Couper Collection
What's On Today

Near Couper Collection