Crowne Plaza The City Venue Hire
ADDRESS
TELEPHONE
0207 420 4986  
Crowne Plaza The City has 5 rooms available for private hire
Venue hire at Crowne Plaza The City

Hire the Crowne Plaza The City for your own event.
The Crowne Plaza The City has five function rooms; the largest can hold a maximum of 170 guests, the smallest is ideal for 16.
Rising from the very heart of the Square Mile, just across the river from Waterloo and at the centre of London's financial district, this attractive hotel is perfect for the business traveller. All the nightlife of the West End and the arts and music of the South Bank are also in easy reach.
Crowne Plaza The City images
Winslow Suite
Capacity
Boardroom
16
Dinner
16
Dimensions
Length
8.5m
Width
3.5m
Area
29.75m²
Height
3.3m
Bridewell 1 *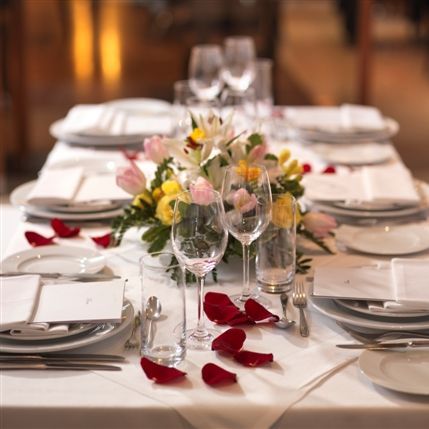 Capacity
Theatre
80
Classroom
48
Boardroom
30
Cabaret
56
U-Shape
34
Reception
120
Dinner
80
Dimensions
Length
12.5m
Width
10m
Area
125m²
Height
3.9m
Bridewell Suite
Capacity
Theatre
160
Classroom
100
Boardroom
50
Cabaret
90
U-Shape
50
Reception
170
Dinner
140
Dimensions
Length
18.5m
Width
10.0m
Area
185m²
Height
3.9m
Bridewell 2 *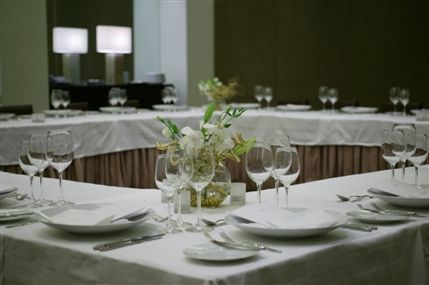 Capacity
Theatre
60
Classroom
44
Boardroom
25
Cabaret
35
U-Shape
24
Reception
70
Dinner
50
Dimensions
Length
6m
Width
10m
Area
60m²
Height
3.9m
Executive Boardroom
Capacity
Boardroom
16
Dinner
16
Dimensions
Length
8.5m
Width
3.5m
Area
29.75m²
Height
3.3m
Location map of Crowne Plaza The City
What's On Today

Near Crowne Plaza The City