Haberdashers' Hall Venue Hire
ADDRESS
Haberdashers' Hall, 18 West Smithfield,
City
, London EC1A 9HQ 
TELEPHONE
0207 420 4986  
Haberdashers' Hall has 6 rooms available for private hire
Venue hire at Haberdashers' Hall

Hire this venue for your own event - it has six function rooms the largest of which can hold a maximum of 400 guests and the smallest is ideal for 18.
Opened by the Queen in 2002 and designed by Sir Michael Hopkins and Partners Haberdashers' Hall was the first new livery hall in the Square Mile for nearly 40 years. Built round a cloistered courtyard, this brick building with oak panelling and old artefacts contains several spaces for hire (phone 020 7653 6666). Visits to the Hall should be pre-booked, email archivist@haberdashers.co.uk for guided tours on a limited number of weekdays. Details of the four 'open days' held each year and how to book are available from the archivist or the Beadle by telephoning 020 7246 9988.
Haberdashers' Hall images
The Courtyard and Orangery
Capacity
Reception
400
Dimensions
Length
5.1m
Width
19.5m
Area
99.45m²
Height
2.5m
Commitee Room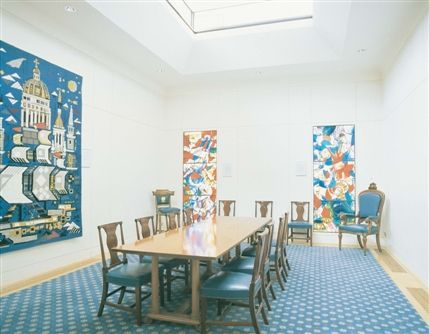 Capacity
Boardroom
18
Reception
30
Dimensions
Length
8m
Width
5.2m
Area
41.6m²
Height
3.6m
Reception Gallery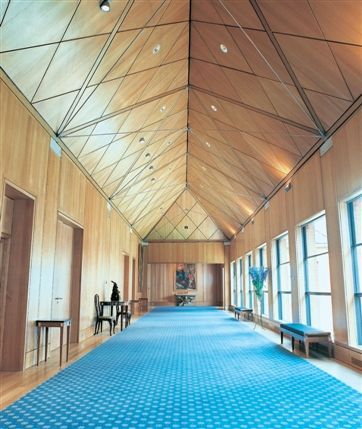 Capacity
Reception
180
Dimensions
Length
30.8m
Width
5.0m
Area
154m²
Height
4.0m
Court Room
Capacity
Theatre
90
Classroom
48
Boardroom
30
Cabaret
48
U-Shape
55
Reception
75
Dinner
64
Dimensions
Length
11m
Width
10m
Area
110m²
Height
5.6m
Luncheon Room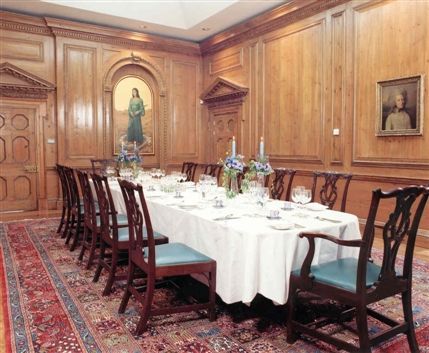 Capacity
Boardroom
18
Reception
30
Dimensions
Length
8m
Width
4.8m
Area
38.4m²
Height
3.5m
Livery Hall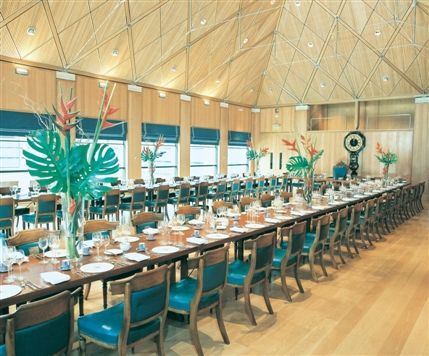 Capacity
Theatre
225
Classroom
96
Boardroom
60
Cabaret
98
U-Shape
121
Reception
300
Dinner
120
Dance
120
Dimensions
Length
20m
Width
10m
Area
200m²
Height
3.4m
Location map of Haberdashers' Hall
What's On Today

Near Haberdashers' Hall