Kingsway Hall Hotel Venue Hire
ADDRESS
TELEPHONE
Kingsway Hall Hotel has 10 rooms available for private hire
Venue hire at Kingsway Hall Hotel

Hire this venue for your own event - it has ten function rooms the largest of which can hold a maximum of 200 guests and the smallest is ideal for 6.
If you are thinking about organising your meeting in Covent Garden, Kingsway Hall offers you the best solutions. All rooms are fully air-conditioned and include the latest audio visual equipment and facilities to make your event with us a roaring success.
Whether it be a small meeting, large conference, cocktail reception or wedding breakfast our experienced and dedicated team will help make sure your event goes ahead without a hitch.
Kingsway Hall Hotel images
Milton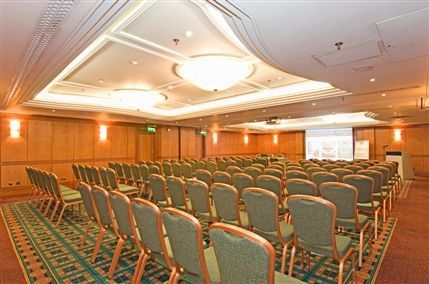 Capacity
Theatre
70
Classroom
30
Boardroom
22
Cabaret
30
U-Shape
24
Dinner
50
Dimensions
Length
9.4m
Width
7.2m
Area
67.68mē
Height
2.7m
Ralegh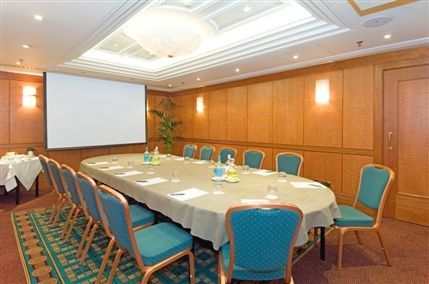 Capacity
Theatre
20
Classroom
10
Boardroom
12
Cabaret
6
U-Shape
12
Dinner
12
Dimensions
Length
4.3m
Width
6.3m
Area
27.09mē
Height
2.7m
Shelley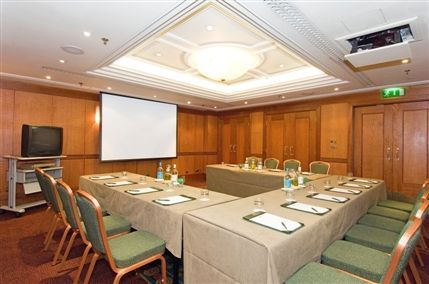 Capacity
Theatre
30
Classroom
14
Boardroom
15
Cabaret
18
U-Shape
15
Dinner
30
Dimensions
Length
6.1m
Width
6.2m
Area
37.82mē
Height
2.7m
Dryden
Capacity
Theatre
30
Classroom
14
Boardroom
15
Cabaret
18
U-Shape
15
Dinner
30
Dimensions
Length
6.2m
Width
6m
Area
37.2mē
Height
2.7m
Byron
Capacity
Theatre
30
Classroom
14
Boardroom
15
Cabaret
18
U-Shape
15
Dinner
30
Dimensions
Length
6.2m
Width
5.7m
Area
35.34mē
Height
2.7m
Keats
Capacity
Theatre
70
Classroom
30
Boardroom
22
Cabaret
30
U-Shape
24
Dinner
50
Dimensions
Length
9.4m
Width
7.2m
Area
67.68mē
Height
2.7m
Chaucer
Capacity
Theatre
20
Classroom
12
Boardroom
12
Cabaret
6
U-Shape
15
Dinner
12
Dimensions
Length
6.2m
Width
5.3m
Area
32.86mē
Height
2.7m
Hardy
Capacity
Theatre
24
Classroom
10
Boardroom
12
Cabaret
12
U-Shape
14
Dinner
16
Dimensions
Length
6.2m
Width
4.9m
Area
30.38mē
Height
2.7m
Tennyson
Capacity
Theatre
35
Classroom
12
Boardroom
14
Cabaret
12
U-Shape
14
Dinner
20
Dimensions
Length
6.2m
Width
6.3m
Area
39.06mē
Height
2.7m
Harlequin
Capacity
Theatre
200
Classroom
110
Boardroom
70
Cabaret
110
U-Shape
70
Dinner
150
Dimensions
Length
40m
Width
12m
Area
480mē
Height
6.5m
Location map of Kingsway Hall Hotel
Hotels near Kingsway Hall Hotel
Hotels near Kingsway Hall Hotel
All central London hotels
Check-in
Check-out
Guests
1 ADULT
2 ADULTS
1 ADULT, 1 CHILD (2-12 Years)
2 ADULTS, 1 CHILD (2-12 Years)
2 ADULTS, 2 CHILDREN (2-12 Years)
3 ADULTS
4 ADULTS
OTHER CONFIGURATION:

+ another room

What's On Today

Near Kingsway Hall Hotel