Mary Ward House Conference Centre Venue Hire
ADDRESS
Mary Ward House Conference Centre
,
5-7 Tavistock Place,

Bloomsbury,

London

WC1H 9SN
TELEPHONE
0207 420 4986  
Mary Ward House Conference Centre has 10 rooms available for private hire
Venue hire at Mary Ward House Conference Centre

Hire this venue for your own event - it has ten function rooms the largest of which can hold a maximum of 300 guests and the smallest is ideal for 15.
Mary Ward was famous in her lifetime for writing novels under the pen name Mrs Humphrey Ward. She's better remembered today as a social reformist thanks to her tireless work promoting equalisation in society and campaigning for a fair social welfare system. This building in her day was filled with local residents, ordinary people who came to train, learning practical skills, music, joining self-help groups, chess societies, as well as more intellectual interests. Most importantly, it was a place where they could be part of a social and community network. Mary's original mission statement is still visible on the back staircase of the building, enforcing her idea of settlement.
Mary Ward House Conference Centre images
Mary Ward House Conference Centre  
Lethaby Room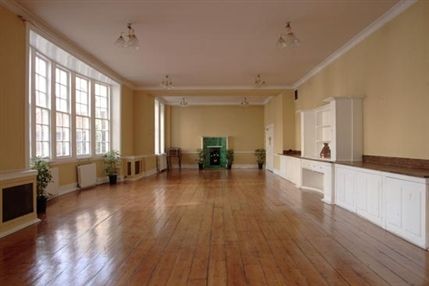 Capacity
Other
100
Dimensions
Length
5m
Width
14.4m
Area
72m²
Dickens Library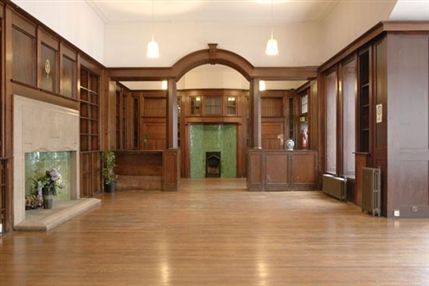 Capacity
Other
65
Dimensions
Length
5.4m
Width
9.4m
Area
50.76m²
Mary Ward Hall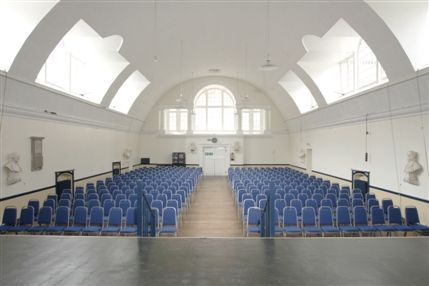 Capacity
Other
300
Dimensions
Length
18.6m
Width
11.6m
Area
215.76m²
Brewer and Smith Room
Dimensions
Length
8.4m
Width
21.2m
Area
178.08m²
Boardroom
Dimensions
Length
6.1m
Width
5m
Area
30.5m²
Arnold Room
Dimensions
Length
6.1m
Width
7.5m
Area
45.75m²
Emerson Room
Dimensions
Length
5.4m
Width
7.4m
Area
39.96m²
Voysey Room
Dimensions
Length
6m
Width
9.8m
Area
58.8m²
Virginia Woolf Room
Dimensions
Length
6m
Width
4m
Area
24m²
Passmore Edwards Room
Dimensions
Length
7.3m
Width
4.4m
Area
32.12m²
Location map of Mary Ward House Conference Centre
What's On Today

Near Mary Ward House Conference Centre