Merchant Taylors' Hall Venue Hire
ADDRESS
Merchant Taylors' Hall
,
30 Threadneedle Street,

City,

London

EC2R 8JB
TELEPHONE
0207 420 4986  
Merchant Taylors' Hall has 9 rooms available for private hire
Venue hire at Merchant Taylors' Hall

Hire this venue for your own event - it has nine function rooms the largest of which can hold a maximum of 650 guests and the smallest is ideal for 10.
Merchant Taylors' Hall. Merchant Taylor's Hall has seven function rooms that can host events for between 10 and 700 people. Perfect for weddings, conferences or corporate dinners, the venue is located right in the heart of the City on Threadneedle Street.
Merchant Taylors' Hall images
The Drawing Room
Capacity
Theatre
100
Boardroom
36
Cabaret
48
Reception
140
Dinner
80
Dimensions
Length
12m
Width
8.5m
Area
102mē
The Committee Room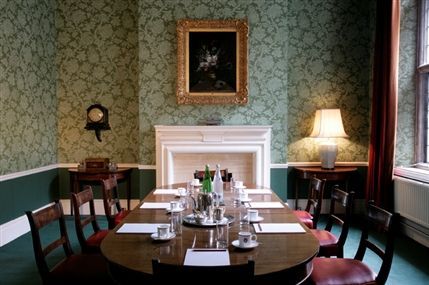 Capacity
Boardroom
10
Dimensions
Length
5.7m
Width
4.8m
Area
27.36mē
The Garden
Capacity
Reception
150
Dimensions
Length
35.5m
Width
35.5m
Area
1260.25mē
The Library
Capacity
Theatre
25
Boardroom
20
Reception
50
Dinner
30
Dimensions
Length
8.2m
Width
5.4m
Area
44.28mē
The Parlour
Capacity
Theatre
120
Boardroom
36
Cabaret
48
U-Shape
65
Reception
140
Dinner
90
Dimensions
Length
12.5m
Width
8.5m
Area
106.25mē
The Court Room
Capacity
Theatre
40
Boardroom
20
Reception
70
Dinner
50
Dimensions
Length
8m
Width
12m
Area
96mē
The King's Gallery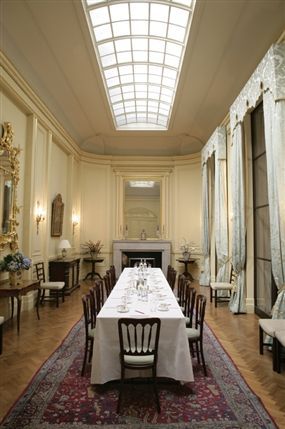 Capacity
Theatre
30
Boardroom
20
Reception
200
Dimensions
Length
11.5m
Width
4.7m
Area
54.05mē
The Cloisters
Capacity
Reception
150
Dimensions
Length
35.5m
Width
5.5m
Area
195.25mē
The Great Hall
Capacity
Theatre
400
Classroom
120
Cabaret
160
U-Shape
140
Reception
650
Dinner
320
Dimensions
Length
24m
Width
12.7m
Area
304.8mē
Location map of Merchant Taylors' Hall
Hotels near Merchant Taylors' Hall
Search Merchant Taylors' Hall
All central London hotels
Check-in
Check-out
Guests
1 ADULT
2 ADULTS
1 ADULT, 1 CHILD (2-12 Years)
2 ADULTS, 1 CHILD (2-12 Years)
2 ADULTS, 2 CHILDREN (2-12 Years)
3 ADULTS
4 ADULTS
OTHER CONFIGURATION:

+ another room

What's On Today

Near Merchant Taylors' Hall