Novotel London Excel Venue Hire
ADDRESS
TELEPHONE
0207 420 4986  
Novotel London Excel has 13 rooms available for private hire
Venue hire at Novotel London Excel

Hire the Novotel London Excel for your own event.
The Novotel London Excel has 13 function rooms; the largest can hold a maximum of 80 guests, the smallest is ideal for 10.
There's not much point in staying in the Docklands if you're not right on the waterfront, and this spotless Novotel offers some stunning views from its location on top of Victoria Docks. The outdoor terrace and The Upper Deck Restaurant and Bar are genuinely spectacular. A fine breakfast buffet, and the proximity of the Excel Centre make this a particular favourite with conference-goers.
Novotel London Excel images
Royal Albert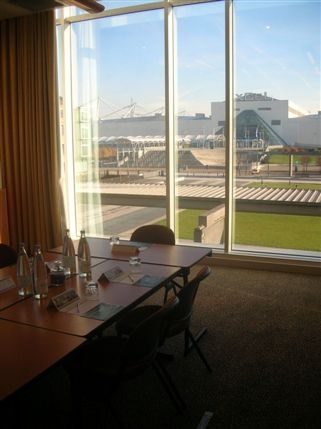 Capacity
Theatre
24
Classroom
18
Boardroom
14
U-Shape
14
Dimensions
Area
30m²
Height
3m
King George V
Capacity
Theatre
55
Classroom
32
Boardroom
20
U-Shape
22
Dinner
40
Dimensions
Area
48m²
Height
3m
The Boardroom
Capacity
Theatre
55
Classroom
32
Boardroom
20
U-Shape
22
Dinner
40
Dimensions
Area
48m²
Height
3m
London II
Capacity
Theatre
80
Classroom
56
Boardroom
24
U-Shape
36
Dinner
70
Dimensions
Area
70m²
Height
2.3m
Royal Victoria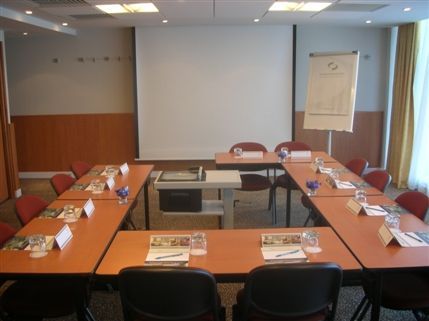 Capacity
Theatre
40
Classroom
20
Boardroom
14
U-Shape
16
Dimensions
Area
35m²
Height
2.3m
Brunswick
Dimensions
Area
20m²
Height
2.3m
East India
Dimensions
Area
20m²
Height
2.3m
London
Capacity
Theatre
40
Classroom
20
Boardroom
14
U-Shape
16
Dimensions
Area
35m²
Height
2.3m
Millwall
Dimensions
Area
20m²
Height
2.3m
St Katherine
Dimensions
Area
20m²
Height
2.3m
Surrey
Capacity
Theatre
40
Classroom
20
Boardroom
14
U-Shape
16
Dimensions
Area
35m²
Height
2.3m
Tilbury
Dimensions
Area
20m²
Height
2.3m
West India
Dimensions
Area
20m²
Height
2.3m
Location map of Novotel London Excel
What's On Today

Near Novotel London Excel