Royal College of Surgeons Venue Hire
ADDRESS
TELEPHONE
0207 420 4986  
Royal College of Surgeons has 11 rooms available for private hire
Venue hire at Royal College of Surgeons

Hire this venue for your own event - it has 11 function rooms the largest of which can hold a maximum of 400 guests and the smallest is ideal for 25.
The
Royal College of Surgeons
is not only an institute at the forefront of surgical education and training, but its outstanding rooms provide the perfect space for all types of events. Spaces for hire include two lecture theatres: the Vandervell which seats 296 delegates; and the refurbished and upgraded Eleanor Davies Colley lecture theatre which seats 130 delegates, both of which are purpose-built. The oak paneled Edward Lumley Hall is the largest and most flexible of the college's conference rooms and is ideal for a formal banquet or evening drinks reception. Some rooms offer views of
Lincoln's Inn
while others are steeped in history - the 19th century Surgeons Library, for example, can be hired for pre-dinner drinks for up to 100 or used as a venue for a seated dinner for up to 30 people.
Royal College of Surgeons images
Royal College of Surgeons  
Edward Lumley Hall
Capacity
Theatre
400
Classroom
200
Reception
400
Dinner
300
Dimensions
Length
31.2m
Width
13.4m
Area
418.08mē
Museum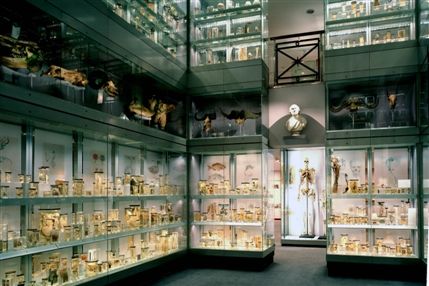 Capacity
Reception
150
Dimensions
Lecture Theatre 1 - Vandervell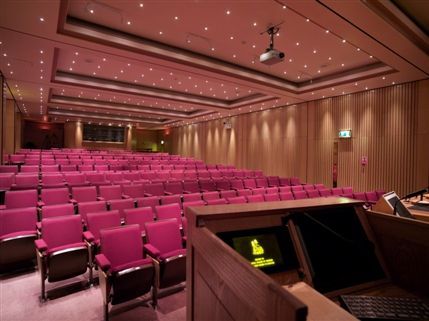 Capacity
Theatre
296
Classroom
296
Dimensions
Length
22.6m
Width
12.4m
Area
280.24mē
Library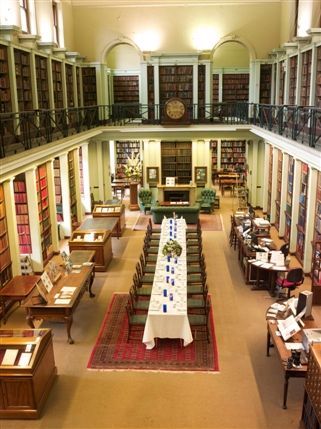 Capacity
Reception
100
Dimensions
Committee Rooms (3 Combined)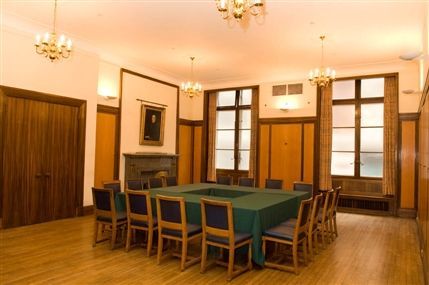 Capacity
Theatre
80
Boardroom
50
Reception
100
Dinner
50
Dimensions
Length
9.1m
Width
6.8m
Area
61.88mē
Committee Room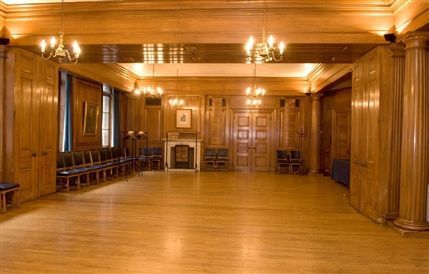 Capacity
Theatre
40
Boardroom
25
Reception
50
Dinner
25
Dimensions
Length
9.1m
Width
6.8m
Area
61.88mē
Council Room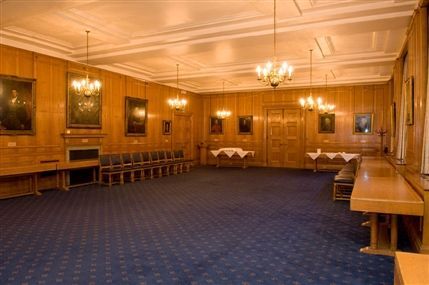 Capacity
Theatre
100
Classroom
60
Boardroom
45
Reception
100
Dinner
80
Dimensions
Length
16m
Width
8.7m
Area
139.2mē
Lecture Theatre 2 - Eleanor Davies-Colley
Capacity
Theatre
130
Classroom
130
Dimensions
Length
11.2m
Width
10.8m
Area
120.96mē
Webb Johnson Hall
Capacity
Theatre
70
Classroom
50
Boardroom
40
Reception
150
Dinner
100
Dimensions
Length
14m
Width
12.5m
Area
175mē
Committee Room
Capacity
Theatre
40
Boardroom
25
Reception
50
Dinner
25
Dimensions
Length
9.1m
Width
6.8m
Area
61.88mē
Committee Room
Capacity
Theatre
40
Boardroom
25
Reception
50
Dinner
25
Dimensions
Length
9.1m
Width
6.8m
Area
61.88mē
Location map of Royal College of Surgeons
Hotels near Royal College of Surgeons
Hotels near
Royal College of Surgeons
All central London hotels
Check-in
Check-out
Guests
1 ADULT
2 ADULTS
1 ADULT, 1 CHILD (2-12 Years)
2 ADULTS, 1 CHILD (2-12 Years)
2 ADULTS, 2 CHILDREN (2-12 Years)
3 ADULTS
4 ADULTS
OTHER CONFIGURATION:

+ another room

What's On Today

Near Royal College Of Surgeons