Sheraton Belgravia Hotel Venue Hire
ADDRESS
TELEPHONE
0207 420 4986  
Sheraton Belgravia Hotel has 3 rooms available for private hire
Venue hire at Sheraton Belgravia Hotel

Hire the Sheraton Belgravia Hotel for your own event.
The Sheraton Belgravia Hotel has three function rooms; the largest can hold a maximum of 50 guests, the smallest is ideal for 8.
As guests step into the elegant lobby of this popular hotel they are greeted by the gentle tinkle of piano music and a wonderfully serene atmosphere. Nestled in a leafy Belgravia square this upmarket establishment boasts refined and rather intimate accommodation. The rooms offer a range of the most sumptuous comfort, with each bedroom individually crafted. Delivering exceptional service, this hotel is a wonderful indulgence.
Sheraton Belgravia Hotel images
Executive Boardroom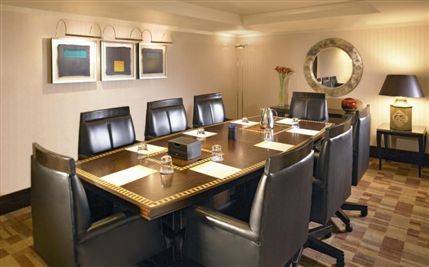 Capacity
Boardroom
8
Dimensions
Area
24.99m²
Height
2.74m
The Library
Capacity
Theatre
30
Boardroom
18
Reception
50
Dimensions
Area
31.49m²
Height
2.74m
Study
Capacity
Theatre
20
Boardroom
8
Reception
25
Dimensions
Area
27.03m²
Height
2.74m
Location map of Sheraton Belgravia Hotel
What's On Today

Near Sheraton Belgravia Hotel