The Courthouse Hotel Venue Hire
ADDRESS
TELEPHONE
0207 420 4986  
The Courthouse Hotel has 14 rooms available for private hire
Venue hire at The Courthouse Hotel

Hire The Courthouse Hotel for your own event.
The Courthouse Hotel has 14 function rooms; the largest can hold a maximum of 250 guests, the smallest is ideal for 10.
Once a magistrates court, now a hotel, bar and restaurant, visitors to this historic establishment can enjoy a cocktail in one of the original prison cells or a meal in the Silk restaurant - complete with judge's bench, witness stand and dock.
The Courthouse Hotel images
Roof Terrace
Capacity
Reception
100
Dinner
60
Dimensions
Area
113m²
Chamber II, III and IV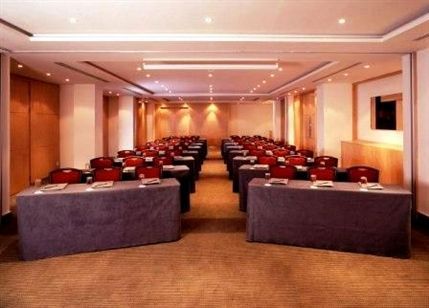 Capacity
Theatre
180
Classroom
120
Boardroom
50
U-Shape
45
Reception
200
Dimensions
Area
107m²
Cinema 'Release'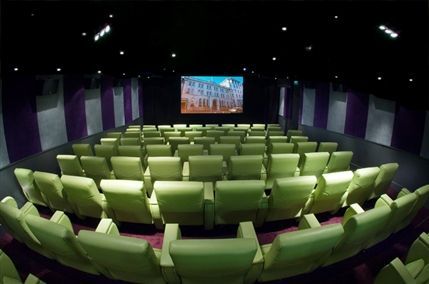 Capacity
Theatre
94
Dimensions
Area
97m²
Waiting Room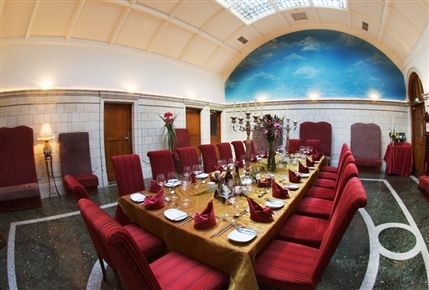 Capacity
Theatre
70
Classroom
40
Boardroom
30
U-Shape
26
Reception
100
Dinner
60
Dimensions
Area
65m²
Silk Room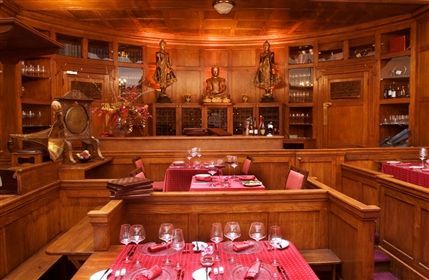 Capacity
Theatre
40
Classroom
20
Boardroom
22
U-Shape
16
Reception
60
Dinner
40
Dimensions
Area
62m²
Chamber II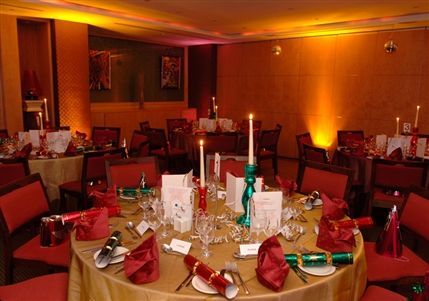 Capacity
Theatre
40
Classroom
18
Boardroom
16
U-Shape
15
Reception
30
Dimensions
Area
29m²
The Bar
Capacity
Reception
120
Dimensions
Chamber I
Capacity
Theatre
80
Classroom
36
Boardroom
28
U-Shape
24
Reception
60
Dimensions
Area
72m²
Carnaby Room
Chamber III
Capacity
Theatre
70
Classroom
27
Boardroom
28
U-Shape
22
Reception
80
Chamber II and III or III and IV
Capacity
Theatre
120
Classroom
50
Boardroom
40
U-Shape
36
Reception
130
Chamber IV
Capacity
Theatre
40
Classroom
18
Boardroom
16
U-Shape
15
Reception
30
Chamber V
Capacity
Theatre
20
Boardroom
10
Reception
20
Chamber I, II, III and IV
Location map of The Courthouse Hotel
What's On Today

Near The Courthouse Hotel