The Dorchester Hotel Venue Hire
ADDRESS
TELEPHONE
0207 420 4986  
The Dorchester Hotel has 10 rooms available for private hire
Venue hire at The Dorchester Hotel

Hire The Dorchester Hotel for your own event.
The Dorchester Hotel has ten function rooms; the largest can hold a maximum of 1000 guests, the smallest is ideal for 10.
One of the most famous hotels in England,
The Dorchester
is a stunning Art Deco curve, overlooking the expanses of the Royal Parks. This is the genuine article, with a refined style that smacks of a more genteel age. It is a favourite spot for taking afternon tea, and it also contains two celebrated restaurants.
The Dorchester Hotel images
Pavilion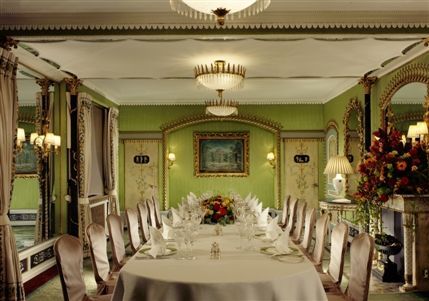 Capacity
Boardroom
34
Reception
60
Dimensions
Area
52m²
Height
3.1m
Penthouse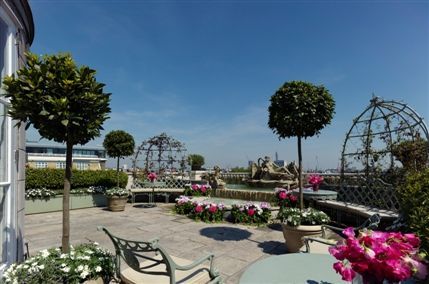 Capacity
Boardroom
16
Reception
40
Dimensions
Area
32m²
Height
2.5m
Ballroom
Capacity
Theatre
500
Classroom
300
Reception
1000
Dance
430
Dimensions
Area
956m²
Height
4.9m
Orchid
Capacity
Theatre
120
Classroom
80
Reception
250
Dance
120
Dimensions
Area
162m²
Height
3.9m
Holford
Capacity
Theatre
50
Classroom
30
Boardroom
26
Reception
140
Dimensions
Area
88m²
Height
4m
Park Suite Left
Capacity
Theatre
64
Classroom
40
Boardroom
36
Reception
100
Dance
50
Dimensions
Area
105m²
Height
2.6m
Park Suite Right
Capacity
Theatre
30
Boardroom
22
Reception
60
Dimensions
Area
59m²
Height
2.6m
Boardroom
Dimensions
Area
28m²
Height
2.4m
Library
Dimensions
Area
18m²
Height
2.4m
Crystal Suite
Capacity
Theatre
40
Classroom
40
Boardroom
36
Reception
120
Dance
50
Dimensions
Area
100m²
Height
2.4m
Location map of The Dorchester Hotel
What's On Today

Near The Dorchester Hotel