The Queen Elizabeth II Conference Centre Venue Hire  
ADDRESS
TELEPHONE
The Queen Elizabeth II Conference Centre has 35 rooms available for private hire
Venue hire at The Queen Elizabeth II Conference Centre

Hire this venue for your own event - it has 35 function rooms the largest of which can hold a maximum of 1000 guests and the smallest is ideal for 12.
Seven floors of purpose-built meeting space in the heart of Westminster, the
Queen Elizabeth II Conference Centre
(QEIICC) is a well known permanent conference space situated opposite
Westminster Abbey
and within walking distance of the
Houses of Parliament
. Spaces for hire include the 700-capacity Churchill Auditorium, the Fleming and Whittle Rooms which can be joined together to create a 1,300-capacity space, and the smaller Mountbatten Room and the Westminster Suite which is ideal for seminars and small conferences for up to 140 delegates seated theatre style. Venue facilities include free Wi-Fi, a function room capable of taking cars, rooms with a special view, ISDN / video conferencing, built in simultaneous interpretation, disabled facilities and civil wedding licence. This is a long-running and extremely slickly organised events venue, a great choice for business events in Westminster.
For more information on the Queen Elizabeth Conference centre, check out LondonTown.com's
QEII Conference Centre Guide
and
Map of the QEII Conference Centre
. Plus, the centre has also been featured in LondonTown's guide to the capital's best conference centres:
London Conference Centres.
The Queen Elizabeth II Conference Centre images
The Queen Elizabeth II Conference Centre  
Abbey Room - fourth floor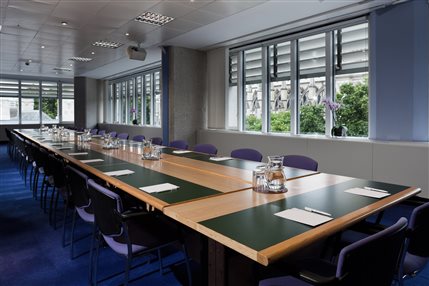 Capacity
Theatre
110
Classroom
50
Boardroom
40
Cabaret
56
Reception
100
Dinner
70
Dimensions
Whittle Room - Third floor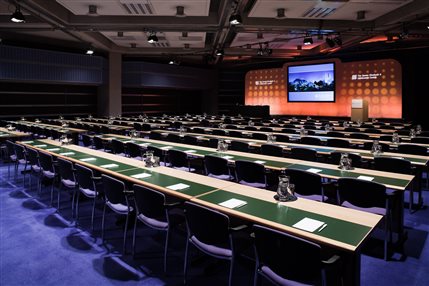 Capacity
Theatre
375
Classroom
172
Boardroom
80
Cabaret
147
Dimensions
Churchill Room - Ground floor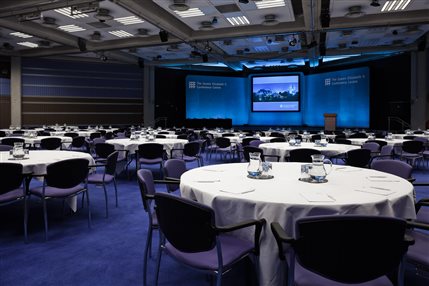 Capacity
Theatre
700
Classroom
328
Boardroom
92
Cabaret
280
Dimensions
Henry Moore or Abbey Room - Fourth floor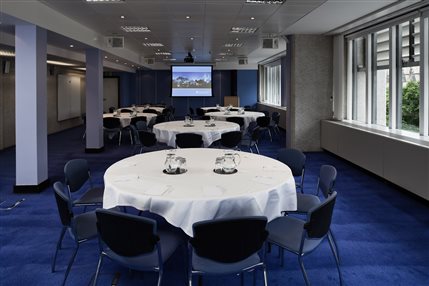 Capacity
Theatre
110
Classroom
50
Boardroom
40
Cabaret
56
Dinner
85
Dimensions
Fleming Room - Third floor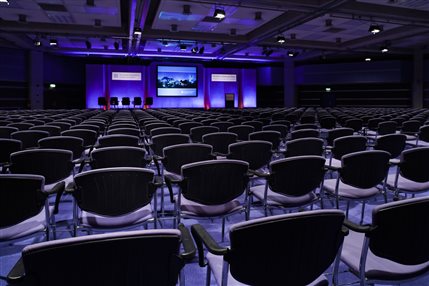 Capacity
Theatre
700
Classroom
324
Boardroom
100
Cabaret
259
Dimensions
Mountbatten Lounge - Sixth floor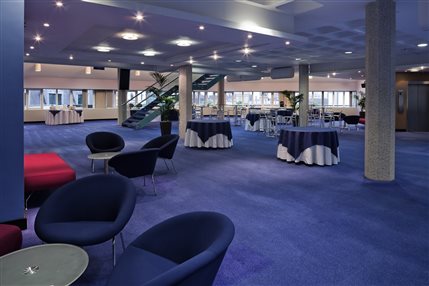 Capacity
Theatre
300
Cabaret
140
Dimensions
Mountbatten Room - Fifth floor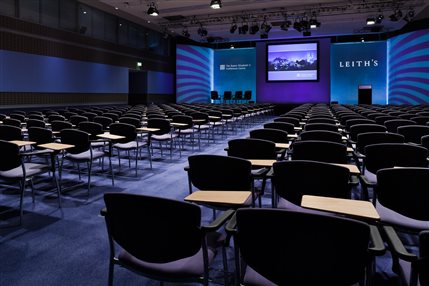 Capacity
Theatre
300
Cabaret
140
Dimensions
Gallery - Ground floor
Dimensions
Pickwick Room - First floor
Dimensions
Thames Room - First floor
Dimensions
Fleet Room - Second floor
Capacity
Theatre
75
Classroom
30
Boardroom
30
Cabaret
28
Dinner
60
Dimensions
Caxton Lounge - Second floor
Capacity
Reception
400
Dinner
300
Dimensions
Benjamin Britten Lounge - Third floor
Dimensions
Combined Rooms Third floor
Capacity
Theatre
1000
Classroom
554
Cabaret
490
Dimensions
Guild Room - Third floor
Capacity
Theatre
56
Classroom
30
Boardroom
30
Cabaret
28
Dinner
60
Dimensions
Westminster Room - Fourth floor
Capacity
Theatre
140
Classroom
66
Boardroom
30
Cabaret
63
Dimensions
St James's Room - Fourth floor
Capacity
Theatre
120
Classroom
50
Boardroom
30
Cabaret
56
Dinner
180
Dimensions
Rutherford Room - Fourth floor
Capacity
Theatre
78
Classroom
40
Boardroom
30
Cabaret
28
Dinner
70
Dimensions
HM/A + R - Fourth floor
Dimensions
HM + A + R - Fourth floor
Dimensions
Byron Room - Fourth floor - small meeting room
Capacity
Theatre
25
Classroom
12
Boardroom
12
Cabaret
14
Dimensions
Robert Burns Room - Fourth floor - small meeting room
Capacity
Theatre
30
Classroom
18
Boardroom
16
Cabaret
21
Dimensions
Chaucer Room - Fourth floor - small meeting room
Capacity
Theatre
28
Classroom
16
Boardroom
16
Cabaret
14
Dimensions
Keats Room - Fourth floor - small meeting room
Capacity
Theatre
30
Classroom
16
Boardroom
16
Cabaret
14
Dimensions
Shelley Room - Fourth floor - small meeting room
Capacity
Theatre
40
Classroom
20
Boardroom
20
Cabaret
21
Dimensions
Wesley Room - Fourth floor - small meeting room
Capacity
Theatre
40
Classroom
22
Boardroom
24
Cabaret
28
Dimensions
Wordsworth Room - Fourth floor - small meeting room
Capacity
Theatre
42
Classroom
22
Boardroom
24
Cabaret
28
Dimensions
Elizabeth Windsor Room - Fifth floor
Capacity
Theatre
180
Classroom
80
Boardroom
42
Cabaret
77
Dinner
250
Dance
350
Dimensions
EW & ML - Fifth floor
Dimensions
Crown Room - Fifth floor
Capacity
Theatre
35
Classroom
20
Boardroom
20
Cabaret
21
Dinner
30
Dimensions
Sovereign Room - Fifth floor
Capacity
Theatre
25
Classroom
12
Boardroom
16
Cabaret
14
Dinner
20
Dimensions
Windsor & Mountbatten combined
Dimensions
Media Suite
Dimensions
Victoria Suite
Capacity
Theatre
80
Classroom
40
Boardroom
32
Cabaret
35
Dinner
70
Dimensions
Albert Suite
Capacity
Theatre
80
Classroom
35
Boardroom
32
Cabaret
35
Dinner
70
Dimensions
Location map of The Queen Elizabeth II Conference Centre