Villandry Private Dining Venue Hire
ADDRESS
Villandry Private Dining
,
170 Great Portland Street,

Fitzrovia,

London

W1W 5QB
TELEPHONE
0207 420 4986  
Villandry Private Dining has 3 rooms available for private hire
Venue hire at Villandry Private Dining

Hire this venue for your own event - it has three function rooms the largest of which can hold a maximum of 300 guests and the smallest is ideal for 60.
Before you even enter Villandry the restaurant you'll get your appetite whetted by the visual feast on show at the adjoining deli, bakery and charcuterie. The high quality of produce and cooking books on display at the front-of-house foodstore sets the tone for your dining experience. Walk on past the rustic long wooden tables and out the back to the restaurant proper where crisp white table cloths preside over the bare, high ceilinged room. When it first set out almost twenty years, Villandry earned a reputation for being at the forefront of the British food revolution. These days, under the ownership of Hush proprietor Jamie Barber, it serves a decent French menu with moules and Toulouse sausage typical of the main course dishes. For our money, though, the foodstore at the front is the most mouth watering part.
Villandry Private Dining images
The Restaurant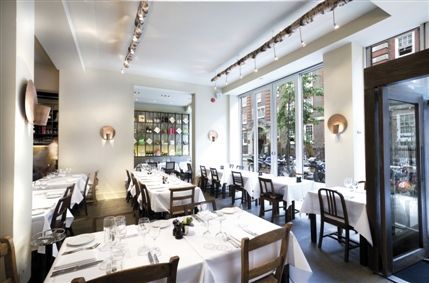 Capacity
Dinner
100
Dimensions
The Bar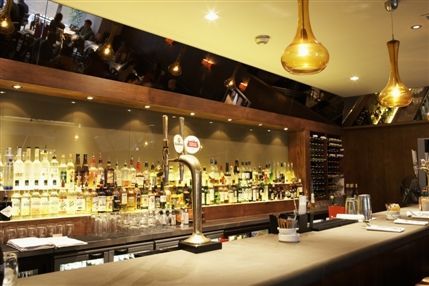 Capacity
Reception
100
Dinner
60
Dimensions
Entire Venue
Dimensions
Location map of Villandry Private Dining
Hotels near Villandry Private Dining
Search Villandry Private Dining
All central London hotels
Check-in
Check-out
Guests
1 ADULT
2 ADULTS
1 ADULT, 1 CHILD (2-12 Years)
2 ADULTS, 1 CHILD (2-12 Years)
2 ADULTS, 2 CHILDREN (2-12 Years)
3 ADULTS
4 ADULTS
OTHER CONFIGURATION:

+ another room

What's On Today

Near Villandry Private Dining