Hotels near The Lonsdale Bar and Restaurant
FIND YOUR PERFECT LONDON HOTEL
Hotels near
The Lonsdale Bar and Restaurant
All central London hotels
Room 1
Okay
Maximum 4 to a room.
+ Add another room
Most popular hotels near The Lonsdale Bar and Restaurant
London Premier Notting Hill
London
>
Hotels
>
Mid-Range Chain Hotel
from £53

35% off
5-7 Princes Square, W2 4NP |

7 minutes walk from The Lonsdale Bar and Restaurant




The Shaftesbury Premier London Notting Hill is located in a quiet square in the heart of Bayswater close to Queensway, Hyde Park and Notting Hill providing

More
Princes Square Hotel London
London
>
Hotels
>
Budget Chain Hotel
from £57

40% off
Off Ilchester Gardens, W2 4NJ |

8 minutes walk from The Lonsdale Bar and Restaurant




An attractive, Grade II listed building on a leafy street in Bayswater, this traditional, reasonably priced townhouse B&B was at one time three separate Victorian homes.

More
Find other hotels near The Lonsdale Bar and Restaurant
Hotels near The Lonsdale Bar and Restaurant
The Lonsdale Bar and Restaurant

Final proof that London's nightlife is no longer led from the centre of town comes from the location of this versatile establishment just off the Portobello Road. In summer 2010 the popular sci-fi concept Lonsdale cocktail bar in Notting Hill was reborn as The Lonsdale Bar and Restaurant, comprising of a steakhouse restaurant and a cocktail bar. Hidden down a quiet residential area behind Westbourne Grove, The Lonsdale's flash new interior was designed by Dtwo, who picked up awards for their hard work. The sci-fi vibe has been merged with a nice retro look, with leather couches, moody lightly and superb contours making the place decidedly slick. The new head chef was previously in charge of steakhouse heavyweights Hawksmoor, which shows just how serious the Lonsdale is about its grilled meat. Various cuts of beef (£15-£23) from Allens of Mayfair come with peppercorn, bearnaise, grain mustard or blue cheese sauces, but there are a whole host of other options, such as seared scallops and chorizo with butternut squash (£8), marinated and roasted pork ribs (£9.50), rack of lamb (£19.50) and various seasonal and vegetarian options. With more than 200 spirits to choose from, the cocktail menu is excellent, with contemporary classics sitting happily with adventurous concoctions, while the choice of fine wines and speciality beers won't let you down. There are plenty of beautiful people, there to see and be seen, but the fashions on display are cheerfully eccentric, and the busy seating layout is well designed to push people together and create an air of easy conviviality. That said, the Lonsdale gets fiercely busy on the weekends while rumours of difficult doormen abound.
Images of, and near, The Lonsdale Bar and Restaurant
The Lonsdale Bar and Restaurant The Lonsdale Bar and Restaurant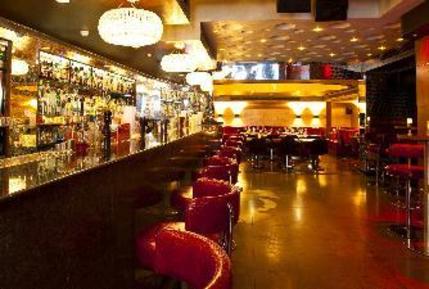 Customer Service - Speak to a London hotel expert

Email
Email a London Expert
Send email
Speak to a
London Hotel Expert

Telephone
From UK:
020 7437 4370
Free callback service
If you prefer, we can call you back for free:
Call me back

Top rated hotels near The Lonsdale Bar and Restaurant
Previous customers have given the highest customer satisfaction score to these two hotels near to The Lonsdale Bar and Restaurant:
8 minutes walk away
Double room from £72
7 minutes walk away
Double room from £84
Nearest hotels to The Lonsdale Bar and Restaurant
There are 7 recommended places to stay within a 15 minutes walk from The Lonsdale Bar and Restaurant:
London Premier Notting Hill ( 7 minutes)
Princes Square Hotel London ( 8 minutes)
DoubleTree by Hilton London Hyde Park ( 10 minutes)
La Suite West ( 12 minutes)
Berjaya Eden Park London Hotel ( 12 minutes)
Hilton London Hyde Park Hotel ( 12 minutes)
Shaftesbury Hyde Park International Hotel London ( 12 minutes)

Connect live to hotels' reservation system

Lowest rates available anywhere

Bookings made instantly with the hotel

Receive hotel's own reservation number

Pay the hotel directly

Our service is 100% FREE

LondonTown.com exclusive free extras

Hotel experts with 15 years experience

More about our customer service team