Hotels near Paradise by Way of Kensal Green
Hotels near
Paradise by Way of Kensal Green
All central London hotels
Check-in
Check-out
Guests
1 ADULT
2 ADULTS
1 ADULT, 1 CHILD (2-12 Years)
2 ADULTS, 1 CHILD (2-12 Years)
2 ADULTS, 2 CHILDREN (2-12 Years)
3 ADULTS
4 ADULTS
OTHER CONFIGURATION:

+ another room

Europa House Apartments London
London
>
Hotels
>
Mid-Range Chain Hotel
from £166

21% off
79A Randolph Avenue, W9 1DW |

28 minutes walk from Paradise by Way of Kensal Green




Considering their close proximity to Paddington Station and the high standard of accommodation these serviced apartments come at a relatively reasonable price. Overlooking three and a

More
London Premier Notting Hill
London
>
Hotels
>
Mid-Range Chain Hotel
from £53

40% off
5-7 Princes Square, W2 4NP |

30 minutes walk from Paradise by Way of Kensal Green




The Shaftesbury Premier London Notting Hill is located in a quiet square in the heart of Bayswater close to Queensway, Hyde Park and Notting Hill providing

More
Hotels near Paradise by Way of Kensal Green
Paradise by Way of Kensal Green

Most people head up to Kensal Green to have a nose around the famous cemetery. Having worked up a thirst scouring among the stones for long-dead notables, Paradise By Way of Kensal Green could be the perfect pit-stop. The décor is a glorious chaos of chintzy kitsch. Wandering across the sanded floor boards into the calming lime-green interior you'll notice arbitrarily placed plaster angels and solid urns dotted about. The walls are arrayed with numerous modern canvases and funky chandeliers hang from the ceiling, casting shadowy halos over the bohemian interior. In the midst of all this obvious attention to appearance, Paradise still hangs on to a welcome trace of British pub. For fans of the great outdoors they've got a decked roof terrace and plant-packed garden with heaps of character - this though is reserved for diners only. The large and often busy restaurant serves up a decent gastro menu with a Eurasian twist. The bar dolls out pint after pint of scrumptious Spitfire which has proved extremely popular. Latterly, The Paradise (as regulars call it) has morphed into something of a popular nightspot and DJ Bar, packed to the rafters every Friday and Saturday, attracting interesting DJs and appealing residencies.
Images of, and near, Paradise by Way of Kensal Green
Paradise by Way of Kensal Green Paradise by Way of Kensal Green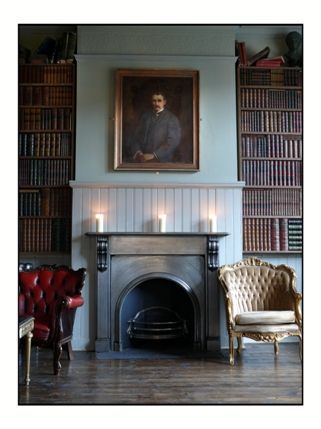 Customer Service - Speak to a London hotel expert

Telephone
From UK:
0207 437 4370
8am to 11pm
Free callback service:
We can call you back

Email
Email a London Expert
Send email

Live Chat
Advisors available now
Chat to a London Expert
Live chat
Speak to a
London Hotel Expert

Telephone
From UK:
020 7437 4370
Free callback service
If you prefer, we can call you back for free:
Call me back


Connect live to hotels' reservation system

Lowest rates available anywhere

Bookings made instantly with the hotel

Receive hotel's own reservation number

Pay the hotel directly

Our service is 100% FREE

LondonTown.com exclusive free extras

Hotel experts with 15 years experience

More about our customer service team