Hotels near Pre-Raphaelites: Victorian Avant-Garde
Hotels near
Pre-Raphaelites: Victorian Avant-Garde
All central London hotels
Check-in
Check-out
Guests
1 ADULT
2 ADULTS
1 ADULT, 1 CHILD (2-12 Years)
2 ADULTS, 1 CHILD (2-12 Years)
2 ADULTS, 2 CHILDREN (2-12 Years)
3 ADULTS
4 ADULTS
OTHER CONFIGURATION:

+ another room

Hotels near Pre-Raphaelites: Victorian Avant-Garde
Pre-Raphaelites: Victorian Avant-Garde

The Pre-Raphaelites were the rebels of the mid-nineteenth century, a collection of avant-garde artists who overturned orthodoxy and set the tone for modern art. The secret society was founded in 1848 and was largely led by Dante Gabriel Rossetti, William Holman Hunt and John Everett Millais. Opposed to the triviality represented by the Royal Academy's tastes, they were inspired predominantly by John Ruskin's theories of nature, realism and religion, love and death.
The Tate
has now brought together a collection of over 150 pieces of art showcasing the very best of the movement. Paintings, sculpture, photography and applied arts will sit alongside rare masterpieces including Ford Madox Brown's controversial Work 1852-1865. Also Philip Webb and Burne-Jones's The Prioress's Tale wardrobe of 1858. Don't miss this unique chance to view work from Britain's original modern art movement.
Images of, and near, Pre-Raphaelites: Victorian Avant-Garde
Pre-Raphaelites: Victorian Avant-Garde Pre-Raphaelites: Victorian Avant-Garde - Dante Gabriel Rossetti, Lady Lilith 1866-1868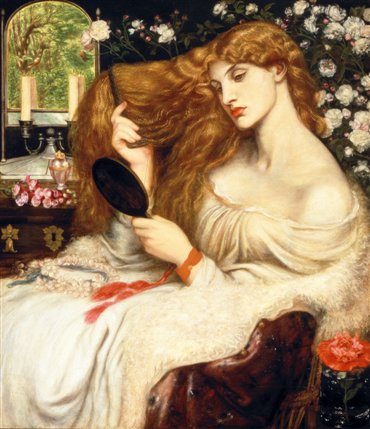 Customer Service - Speak to a London hotel expert

Telephone
From United States:
011 44 207 437 4370
8am to 11pm
Toll free: 1-800-986-9403
Free callback service:
We can call you back

Email
Email a London Expert
Send email

Live Chat
Advisors available now
Chat to a London Expert
Live chat
Speak to a
London Hotel Expert

Telephone
From UK:
020 7437 4370
Free callback service
If you prefer, we can call you back for free:
Call me back

Top rated hotels near Pre-Raphaelites: Victorian Avant-Garde
Previous customers have given the highest customer satisfaction score to these five hotels near to Pre-Raphaelites: Victorian Avant-Garde:
4 minutes walk away
Double room from £378
3 minutes walk away
Double room from £116
9 minutes walk away
Double room from £109
4 minutes walk away
Double room from £92
9 minutes walk away
Double room from £162
Nearest hotels to Pre-Raphaelites: Victorian Avant-Garde
There are 12 recommended places to stay within a 15 minutes walk from Pre-Raphaelites: Victorian Avant-Garde:
DoubleTree by Hilton Hotel Westminster ( 3 minutes)
Park Plaza Riverbank Hotel London ( 4 minutes)
Plaza on the River Club & Residence London ( 4 minutes)
Best Western Corona ( 9 minutes)
Holiday Inn Express London-Victoria ( 9 minutes)
Grange Wellington Hotel ( 9 minutes)
The Belgrave London ( 9 minutes)
Grange Rochester Hotel London ( 9 minutes)
Dolphin House Serviced Apartments ( 9 minutes)
St Ermin's Hotel - Autograph Collection ( 12 minutes)
Conrad London St. James ( 12 minutes)
Park Plaza Victoria Hotel London ( 13 minutes)

Connect live to hotels' reservation system

Lowest rates available anywhere

Bookings made instantly with the hotel

Receive hotel's own reservation number

Pay the hotel directly

Our service is 100% FREE

LondonTown.com exclusive free extras

Hotel experts with 15 years experience

More about our customer service team