Hotels near London Olympics: Sailing
FIND YOUR PERFECT LONDON HOTEL
Hotels near
London Olympics: Sailing
All central London hotels
Room 1
Okay
Maximum 4 to a room.
+ Add another room
Most popular hotels near London Olympics: Sailing
Find other hotels near London Olympics: Sailing
London Olympics: Sailing

One Olympic sport you definitely won't able to see in London is
Sailing
, which takes part from Sunday 29 July until Saturday 11 August in the testing waters of
Weymouth Bay and Portland Harbour
on the south coast of England in the delightful region of Dorset. There are 10 different
Olympic Sailing
events at
London 2012
(six for men, four for women) involving an array of vessels, including dinghies, keelboats, lasers and windsurfing boards. The object of the events is to score fewer points by finishing higher, with the overall winner being the Individual or Crew with the fewest total points after the series of races. With changeable conditions and choppy open-water, Sailing can be unpredictable and cruel - but either way, the beautiful scenery of the Dorset coast should make it quite a spectacle. Hopes are high for the home nation: led by triple gold-winner Ben Ainslie CBE, Great Britain was the most successful nation in the Sailing competitions at Sydney 2000, Athens 2004 and Beijing 2008.
Images of, and near, London Olympics: Sailing
London Olympics: Sailing London Olympics: Sailing - London 2012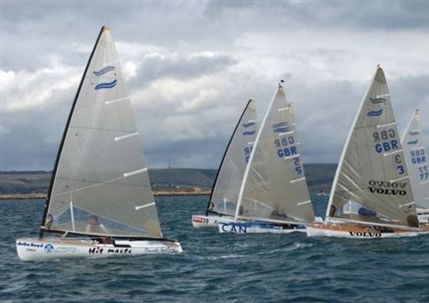 Customer Service - Speak to a London hotel expert

Email
Email a London Expert
Send email

Live Chat
Advisors available now
Chat to a London Expert
Live chat
Speak to a
London Hotel Expert

Telephone
From UK:
020 7437 4370
Free callback service
If you prefer, we can call you back for free:
Call me back


Connect live to hotels' reservation system

Lowest rates available anywhere

Bookings made instantly with the hotel

Receive hotel's own reservation number

Pay the hotel directly

Our service is 100% FREE

LondonTown.com exclusive free extras

Hotel experts with 15 years experience

More about our customer service team