Hotels near London Olympics: Canoe Sprint
FIND YOUR PERFECT LONDON HOTEL
Hotels near
London Olympics: Canoe Sprint
All central London hotels
Room 1
Okay
Maximum 4 to a room.
+ Add another room
Most popular hotels near London Olympics: Canoe Sprint
Find other hotels near London Olympics: Canoe Sprint
London Olympics: Canoe Sprint

One of the many blink-or-you'll-miss-it events in London 2012 will be the Olympic
Canoe Sprint
races, held at
Eton Dorney
from Monday 6 to Saturday 11 August. Unlike the Canoe Slalom events, which are held on the rapids of the
Lee Valley White Water Centre
north of London, Canoe Sprinting requires flat water, hence the choice of the world-class centre at
Eton Dorney
, 25km west of London, which also hosts the Olympic rowing programme. Canoe Sprint events are head-to-head races over distances of 200m, 500m or 1,000m, either solo, in pairs or teams of four. There are separate events for kayaks (where participants sit in the boat, use a double-bladed paddle and steer using a small foot-controlled rudder) and canoes (where competitors, from a kneeling position, steer their vessel with corrective strokes of a single-bladed paddle). London 2012 sees the Olympic debut of the Canoe Sprint 200m race.
Images of, and near, London Olympics: Canoe Sprint
London Olympics: Canoe Sprint London Olympics: Canoe Sprint - Image courtesy of London 2012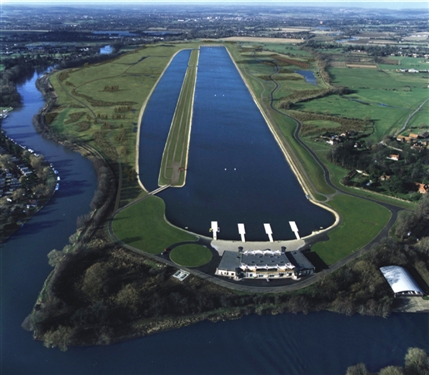 Customer Service - Speak to a London hotel expert

Email
Email a London Expert
Send email

Live Chat
Advisors available now
Chat to a London Expert
Live chat
Speak to a
London Hotel Expert

Telephone
From UK:
020 7437 4370
Free callback service
If you prefer, we can call you back for free:
Call me back


Connect live to hotels' reservation system

Lowest rates available anywhere

Bookings made instantly with the hotel

Receive hotel's own reservation number

Pay the hotel directly

Our service is 100% FREE

LondonTown.com exclusive free extras

Hotel experts with 15 years experience

More about our customer service team