Hotels near World Shakespeare Festival
FIND YOUR PERFECT LONDON HOTEL
Hotels near
World Shakespeare Festival
All central London hotels
Room 1
Okay
Maximum 4 to a room.
+ Add another room

Most popular hotels near World Shakespeare Festival
Hilton London Bankside
London
>
Hotels
>
Mid-Range Chain Hotel
from £87

21% off
2-8 Great Suffolk Street, SE1 0UG |

6 minutes walk from World Shakespeare Festival




The Hilton London Bankside is a purpose built hotel with a four-storey glass atrium, 292 rooms and fitness centre, complete with swimming pool, and an opulent

More
Find other hotels near World Shakespeare Festival
Hotels near World Shakespeare Festival
World Shakespeare Festival

With 2012 being the year to be proud to be in London, it's well suited that the celebrations of all things English continue and what better way than with a four month long
World Shakespeare Festival
. With a vast number of events taking place this will be a major celebration of the world famous writer. As well as worldwide, events will take place all across London including performances at
Roundhouse
, the
National Theatre
, the
Barbican
and of course
Shakespeare's Globe
. The events include performances of the famous plays such Twelfth Night and Macbeth as well as
Globe to Globe
; 37 Shakespeare plays in 37 languages. Further events include
Staging the World
exhibition at the
British Museum
and Worlds Together, an international conference that explores the importance of art in young people's lives from Shakespeare time through to modern times. For the full festival guide visit www.worldshakespearefestival.org.uk.
Images of, and near, World Shakespeare Festival
World Shakespeare Festival World Shakespeare Festival - Romeo and Juliet in Baghdad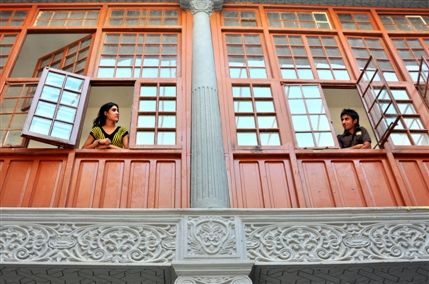 Customer Service - Speak to a London hotel expert

Telephone
From United States:
011 44 207 437 4370
8am to 11pm
Free callback service:
We can call you back

Email
Email a London Expert
Send email

Live Chat
Advisors available now
Chat to a London Expert
Live chat
Speak to a
London Hotel Expert

Telephone
From UK:
020 7437 4370
Free callback service
If you prefer, we can call you back for free:
Call me back

Top rated hotels near World Shakespeare Festival
Previous customers have given the highest customer satisfaction score to these five hotels near to World Shakespeare Festival:
9 minutes walk away
Double room from £139
9 minutes walk away
Double room from £149
7 minutes walk away
Double room from £149
9 minutes walk away
Double room from £197
5 minutes walk away
Double room from £107
Nearest hotels to World Shakespeare Festival
There are 12 recommended places to stay within a 15 minutes walk from World Shakespeare Festival:
Mercure London Bridge Hotel ( 4 minutes)
Holiday Inn Express London Southwark ( 5 minutes)
Hilton London Bankside ( 6 minutes)
Grange St Paul's Hotel London ( 7 minutes)
London Bridge Hotel ( 7 minutes)
Mondrian London ( 9 minutes)
Crowne Plaza London The City ( 9 minutes)
Club Quarters St Pauls Hotel ( 9 minutes)
Shangri-La Hotel at The Shard, London ( 10 minutes)
Club Quarters Gracechurch ( 11 minutes)
Threadneedles, Marriott Autograph Collection ( 12 minutes)
The Bridge Hotel London ( 12 minutes)

Connect live to hotels' reservation system

Lowest rates available anywhere

Bookings made instantly with the hotel

Receive hotel's own reservation number

Pay the hotel directly

Our service is 100% FREE

LondonTown.com exclusive free extras

Hotel experts with 15 years experience

More about our customer service team