Hotels near Diana: Glimpses of a Modern Princess
Royal Garden Hotel London
London
>
Hotels
>
Luxury Chain Hotel
from £106

39% off
2-24 Kensington High Street, W8 4PT |

3 minutes walk from Diana: Glimpses of a Modern Princess




The Royal Garden's main attraction is the view it offers over Hyde Park, towering as it does over the well-kept royal gardens of Kensington Palace. As

More
The Milestone Hotel London
London
>
Hotels
>
Luxury Chain Hotel
from £285

41% off
1 Kensington Court, W8 5DL |

5 minutes walk from Diana: Glimpses of a Modern Princess




'Luxury' best sums up these rooms and apartments overlooking Kensington Palace and Gardens in one of London's most coveted positions. Apartments come with fireplaces, en-suite marble

More
Baglioni Hotel London
London
>
Hotels
>
Luxury Chain Hotel
from £237

24% off
60 Hyde Park Gate, SW7 5BB |

5 minutes walk from Diana: Glimpses of a Modern Princess




You can really tell the Italian influence on this London branch of the Roman boutique hotel group. Not only is it located a short step from

More
Hotels near Diana: Glimpses of a Modern Princess
Diana: Glimpses of a Modern Princess

Following a major renovation in time for the Queen's Diamond Jubilee,
Kensington Palace
is once again opening its doors to the public. One of the first exhibitions taking place since the re-presentation project,
Diana: Glimpses of a Modern Princess
will be displaying a small selection of dresses worn by the late Princess of Wales. With her style under constant scrutiny, this exhibition will give visitors an insight into the fashion choices of the Princess. The dresses will be displayed alongside fashion illustrations and photographs, representing a number of iconic and memorable moments in the public life of Diana, telling the story of a young woman developing into a Princess.
Images of, and near, Diana: Glimpses of a Modern Princess
Diana: Glimpses of a Modern Princess Diana: Glimpses of a Modern Princess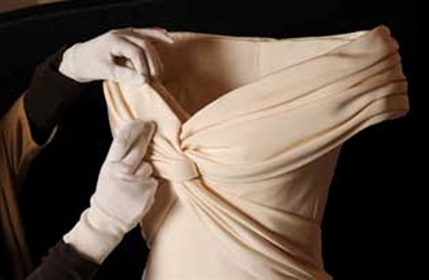 Customer Service - Speak to a London hotel expert

Telephone
From United States:
011 44 207 437 4370
8am to 11pm
Toll free: 1-800-986-9403
Free callback service:
We can call you back

Email
Email a London Expert
Send email

Live Chat
Advisors available now
Chat to a London Expert
Live chat
Speak to a
London Hotel Expert

Telephone
From UK:
020 7437 4370
Free callback service
If you prefer, we can call you back for free:
Call me back

Top rated hotels near Diana: Glimpses of a Modern Princess
Previous customers have given the highest customer satisfaction score to these five hotels near to Diana: Glimpses of a Modern Princess:
3 minutes walk away
Double room from £163
5 minutes walk away
Double room from £954
9 minutes walk away
Double room from £118
5 minutes walk away
Double room from £679
7 minutes walk away
Double room from £266
Nearest hotels to Diana: Glimpses of a Modern Princess
There are 20 recommended places to stay within a 15 minutes walk from Diana: Glimpses of a Modern Princess:
Royal Garden Hotel London ( 3 minutes)
The Milestone Hotel London ( 5 minutes)
Baglioni Hotel London ( 5 minutes)
Hilton Hyde Park Hotel London ( 7 minutes)
Kensington Close Hotel & Spa ( 8 minutes)
DoubleTree by Hilton London Hyde Park ( 8 minutes)
Grand Royale London Hyde Park ( 8 minutes)
Comfort Inn Hyde Park ( 8 minutes)
Copthorne Tara Hotel London Kensington ( 8 minutes)
Thistle Kensington Gardens ( 9 minutes)
Eden Plaza Kensington Hotel ( 9 minutes)
Queens Park Hotel London ( 9 minutes)
Central Park Hotel London ( 9 minutes)
The Abbey Court Notting Hill ( 9 minutes)
Berjaya Eden Park London Hotel ( 9 minutes)
10 Pembridge Gardens ( 9 minutes)
Shaftesbury Hyde Park International Hotel London ( 10 minutes)
Lancaster Gate Hotel London ( 10 minutes)
Thistle Hyde Park Hotel London ( 10 minutes)
Princes Square Hotel London ( 11 minutes)

Connect live to hotels' reservation system

Lowest rates available anywhere

Bookings made instantly with the hotel

Receive hotel's own reservation number

Pay the hotel directly

Our service is 100% FREE

LondonTown.com exclusive free extras

Hotel experts with 15 years experience

More about our customer service team