Hotels near Isis Gallery
FIND YOUR PERFECT LONDON HOTEL
All central London hotels
Room 1
Okay
Maximum 4 to a room.
+ Add another room
Most popular hotels near Isis Gallery
The Bloomsbury Hotel London
London
>
Hotels
>
Mid-Range Chain Hotel
from £116

28% off
16-22 Great Russell Street, WC1B 3NN |

3 minutes walk from Isis Gallery




A smart, fashionably furnished yet traditional hotel in the centre of town with first-class service, The Bloomsbury Hotel is great value for money among the capital's

More
Find other hotels near Isis Gallery
Hotels near Isis Gallery
Isis Gallery

This Soho gallery is owned by John Marchant, friend and supporter of Antony Hegarty - of Antony and the Johnsons fame. It was here that the singer and mercury prize winner staged his first London art exhibition. Ruth Marten and Alice O'Malley are among the other artists represented and frequently shown at this intimate gallery space, a converted tailor's shop.
Images of, and near, Isis Gallery
Isis Gallery Isis Gallery - Julia's Hand 2008, C print, © Antony Hegarty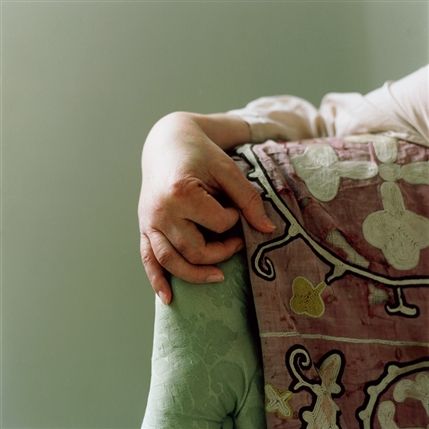 Customer Service - Speak to a London hotel expert

Email
Email a London Expert
Send email

Live Chat
Advisors available now
Chat to a London Expert
Live chat
Speak to a
London Hotel Expert

Telephone
From UK:
020 7437 4370
Free callback service
If you prefer, we can call you back for free:
Call me back

Top rated hotels near Isis Gallery
Previous customers have given the highest customer satisfaction score to these five hotels near to Isis Gallery:
9 minutes walk away
Double room from £771
8 minutes walk away
Double room from £79
9 minutes walk away
Double room from £112
7 minutes walk away
Double room from £145
5 minutes walk away
Double room from £127
Nearest hotels to Isis Gallery
There are 20 recommended places to stay within a 15 minutes walk from Isis Gallery:
St Giles Hotel London ( 1 minutes)
The Bloomsbury Hotel London ( 3 minutes)
myhotel Bloomsbury London ( 3 minutes)
The Nadler Soho Hotel ( 3 minutes)
Radisson Blu Edwardian Kenilworth Hotel ( 4 minutes)
The London EDITION ( 4 minutes)
Radisson Blu Edwardian Bloomsbury Street Hotel ( 4 minutes)
Sanderson, A Morgans Hotel ( 4 minutes)
The Academy Hotel London ( 5 minutes)
Radisson Blu Edwardian Mercer Street ( 5 minutes)
Thistle Holborn, The Kingsley ( 6 minutes)
Grange White Hall Hotel London ( 6 minutes)
Regency House Hotel ( 6 minutes)
Grange Blooms Hotel London ( 6 minutes)
The Montague on the Gardens ( 7 minutes)
The Courthouse Hotel ( 7 minutes)
Grange Portland Hotel London ( 8 minutes)
The Clarendon Hotel London ( 8 minutes)
The Beauchamp Hotel London ( 8 minutes)
The Buckingham London ( 8 minutes)

Connect live to hotels' reservation system

Lowest rates available anywhere

Bookings made instantly with the hotel

Receive hotel's own reservation number

Pay the hotel directly

Our service is 100% FREE

LondonTown.com exclusive free extras

Hotel experts with 15 years experience

More about our customer service team