Hotels near Noel Gallagher's High Flying Birds
Hilton London Wembley
London
>
Hotels
>
Mid-Range Chain Hotel
from £59

41% off
Lakeside Way , HA9 0BU |

2 minutes walk from Noel Gallagher's High Flying Birds




Overlooking the iconic Wembley Stadium and situated right next to the historic Wembley Arena is the Hilton London Wembley. A landmark property with elegantly decorated guest

More
Holiday Inn London-Wembley
London
>
Hotels
>
Budget Chain Hotel
from £59

38% off
Empire Way, HA9 8DS |

3 minutes walk from Noel Gallagher's High Flying Birds




This hotel is ideal for business travellers and those attending events. It is within easy walk of Wembley Arena and Stadium, with central London accessible

More
Hotels near Noel Gallagher's High Flying Birds
Noel Gallagher's High Flying Birds

Noel Gallagher
and his pop-rock project,
High Flying Birds
, play their final London show of 2012 at
Wembley Arena
on Friday 7th September. In support are The Kooks and former Britpop rival Graham Coxon. Gallagher The 32-piece Crouch End Chorus and a three-strong horn section are also part of the line-up. If Gallagher's sell-out gig at the O2 Arena earlier this year is anything to go by, the former Oasis songsmith can still count on loyal fans to make this a hot ticket.
Images of, and near, Noel Gallagher's High Flying Birds
Noel Gallagher's High Flying Birds Noel Gallagher's High Flying Birds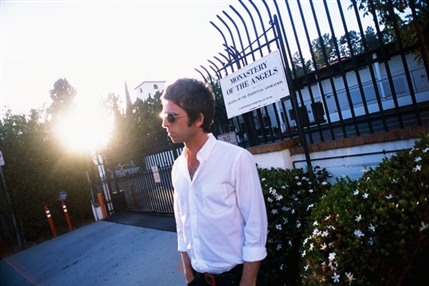 Customer Service - Speak to a London hotel expert

Telephone
From United States:
011 44 207 437 4370
8am to 11pm
Toll free: 1-800-986-9403
Free callback service:
We can call you back

Email
Email a London Expert
Send email

Live Chat
Advisors available now
Chat to a London Expert
Live chat
Speak to a
London Hotel Expert

Telephone
From UK:
020 7437 4370
Free callback service
If you prefer, we can call you back for free:
Call me back

Top rated hotels near Noel Gallagher's High Flying Birds
Previous customers have given the highest customer satisfaction score to these three hotels near to Noel Gallagher's High Flying Birds:
2 minutes walk away
Double room from £67
3 minutes walk away
Double room from £105
3 minutes walk away
Double room from £41
Nearest hotels to Noel Gallagher's High Flying Birds
There are 5 recommended places to stay within a 15 minutes walk from Noel Gallagher's High Flying Birds:
Hilton London Wembley ( 2 minutes)
Holiday Inn London-Wembley ( 3 minutes)
Quality Hotel Wembley London ( 3 minutes)
ibis London Wembley ( 3 minutes)
Euro Hotel Wembley London ( 10 minutes)

Connect live to hotels' reservation system

Lowest rates available anywhere

Bookings made instantly with the hotel

Receive hotel's own reservation number

Pay the hotel directly

Our service is 100% FREE

LondonTown.com exclusive free extras

Hotel experts with 15 years experience

More about our customer service team