Hotels near Britten's War Requiem
Baglioni Hotel London
London
>
Hotels
>
Luxury Chain Hotel
from £363

36% off
60 Hyde Park Gate, SW7 5BB |

6 minutes walk from Britten's War Requiem




You can really tell the Italian influence on this London branch of the Roman boutique hotel group. Not only is it located a short step from

More
Fifty Four Boutique Hotel
London
>
Hotels
>
Mid-Range Chain Hotel
from £67

36% off
54 Queen's Gate, SW7 5JW |

7 minutes walk from Britten's War Requiem




Located at 54 Queen's Gate, this traditional Edwardian townhouse hotel is well positioned, within five minutes' walk of both Gloucester Road and South Kensington Tube stations

More
The Milestone Hotel London
London
>
Hotels
>
Luxury Chain Hotel
from £285

27% off
1 Kensington Court, W8 5DL |

8 minutes walk from Britten's War Requiem




'Luxury' best sums up these rooms and apartments overlooking Kensington Palace and Gardens in one of London's most coveted positions. Apartments come with fireplaces, en-suite marble

More
Hotels near Britten's War Requiem
Britten's War Requiem

Richard Cooke conducts as the Royal Choral Society performs Benjamin Britten's moving
War Requiem
at the
Royal Albert Hall
on Remembrance Sunday. Interweaving the poetry of Wilfred Owen with the words of the Requiem Mass, Britten's War Requiem is a deeply stirring and powerful work. Written for the consecration of Coventry Cathedral after its destruction in the Second World War, the piece remains as relevant today as ever. The concert, held in the year of the 100th anniversary of the First World War, is performed by the London Philharmonic Orchestra, Trinity Boys Choir and soloists Ekaterina Scherbachenko, Stephan Rugamer, and Bryn Terfel.
Images of, and near, Britten's War Requiem
Britten's War Requiem Britten's War Requiem - Britten1921 - Playing piano at home. Image courtesy of www.britten100.org.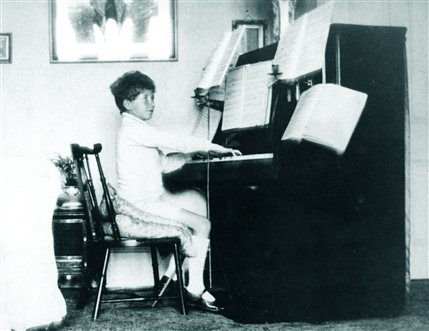 Customer Service - Speak to a London hotel expert

Telephone
From United States:
011 44 207 437 4370
8am to 11pm
Toll free: 1-800-986-9403
Free callback service:
We can call you back

Email
Email a London Expert
Send email

Live Chat
Advisors available now
Chat to a London Expert
Live chat
Speak to a
London Hotel Expert

Telephone
From UK:
020 7437 4370
Free callback service
If you prefer, we can call you back for free:
Call me back

Top rated hotels near Britten's War Requiem
Previous customers have given the highest customer satisfaction score to these five hotels near to Britten's War Requiem:
9 minutes walk away
Double room from £135
8 minutes walk away
Double room from £954
9 minutes walk away
Double room from £99
6 minutes walk away
Double room from £599
9 minutes walk away
Double room from £118
Nearest hotels to Britten's War Requiem
There are 18 recommended places to stay within a 15 minutes walk from Britten's War Requiem:
Baglioni Hotel London ( 6 minutes)
Fifty Four Boutique Hotel ( 7 minutes)
The Milestone Hotel London ( 8 minutes)
Grange Strathmore Hotel London ( 8 minutes)
Rydges Kensington London ( 9 minutes)
Radisson Blu Edwardian Vanderbilt Hotel ( 9 minutes)
Royal Garden Hotel London ( 9 minutes)
Crowne Plaza London Kensington ( 9 minutes)
The Egerton House Hotel London ( 10 minutes)
Millennium Bailey's Hotel London Kensington ( 11 minutes)
Holiday Inn London Kensington Forum ( 11 minutes)
Millennium Gloucester Hotel London Kensington ( 12 minutes)
Ashburn Hotel London ( 12 minutes)
The Regency Hotel London ( 12 minutes)
The Park International Hotel ( 12 minutes)
Copthorne Tara Hotel London Kensington ( 12 minutes)
The Bentley Hotel London ( 13 minutes)
The Levin Hotel London ( 13 minutes)

Connect live to hotels' reservation system

Lowest rates available anywhere

Bookings made instantly with the hotel

Receive hotel's own reservation number

Pay the hotel directly

Our service is 100% FREE

LondonTown.com exclusive free extras

Hotel experts with 15 years experience

More about our customer service team