Hotels near In the Beginning was the End
ME London
London
>
Hotels
>
Luxury Chain Hotel
from £191

21% off
336-337 The Strand, WC2R 1HA |

2 minutes walk from In the Beginning was the End




A luxurious 5-star hotel situated right in the heart of the city, ME London offers guests a lavish accommodation experience. Floor-to-ceiling windows provide the impeccable guestrooms

More
Hotels near In the Beginning was the End
In the Beginning was the End

A dreamthinkspeak production,
In the Beginning was the End
invites audiences on a promenade performance which explores the subterranean passages and hidden spaces of
Somerset House
and King's College. This is the first chance audiences have to experience a new work by acclaimed site-responsive theatre company dreamthinkspeak at Somerset House since the sell-out success of their 2004 show Don't Look Back. Through their signature mix of film, installation and live performance, a vision of the world on the verge inspired by the apocalypse - is it on the brink of collapse or rebirth? - is revealed.
Images of, and near, In the Beginning was the End
In the Beginning was the End In the Beginning was the End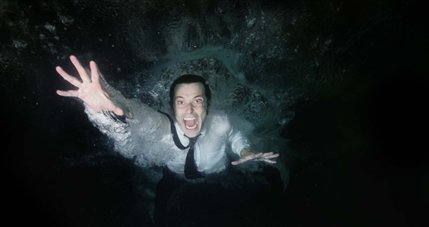 Customer Service - Speak to a London hotel expert

Telephone
From United States:
011 44 207 437 4370
8am to 11pm
Toll free: 1-800-986-9403
Free callback service:
We can call you back

Email
Email a London Expert
Send email

Live Chat
Advisors available now
Chat to a London Expert
Live chat
Speak to a
London Hotel Expert

Telephone
From UK:
020 7437 4370
Free callback service
If you prefer, we can call you back for free:
Call me back

Top rated hotels near In the Beginning was the End
Previous customers have given the highest customer satisfaction score to these five hotels near to In the Beginning was the End:
9 minutes walk away
Double room from £184
8 minutes walk away
Double room from £335
8 minutes walk away
Double room from £165
3 minutes walk away
Double room from £106
7 minutes walk away
Double room from £179
Nearest hotels to In the Beginning was the End
There are 20 recommended places to stay within a 15 minutes walk from In the Beginning was the End:
ME London ( 2 minutes)
Strand Palace Hotel London ( 3 minutes)
The Waldorf Hilton Hotel London ( 3 minutes)
Amba Hotel Charing Cross ( 7 minutes)
Club Quarters Lincoln's Inn Fields ( 7 minutes)
St Martins Lane, A Morgans Original ( 8 minutes)
Apex Temple Court Hotel ( 8 minutes)
Corinthia Hotel London ( 8 minutes)
Mondrian London ( 9 minutes)
The Royal Horseguards - A Guoman Hotel ( 9 minutes)
Rosewood London ( 9 minutes)
The Trafalgar Hotel London ( 10 minutes)
The Grand at Trafalgar Square ( 10 minutes)
Club Quarters Trafalgar Square ( 10 minutes)
Radisson Blu Edwardian Mercer Street ( 10 minutes)
Crowne Plaza London The City ( 10 minutes)
Radisson Blu Edwardian Hampshire Hotel ( 11 minutes)
Thistle Trafalgar Square, The Royal Trafalgar ( 11 minutes)
Thistle Holborn, The Kingsley ( 12 minutes)
Every Hotel Piccadilly ( 12 minutes)

Connect live to hotels' reservation system

Lowest rates available anywhere

Bookings made instantly with the hotel

Receive hotel's own reservation number

Pay the hotel directly

Our service is 100% FREE

LondonTown.com exclusive free extras

Hotel experts with 15 years experience

More about our customer service team