Hotels near The Silver Age of Hollywood
Sydney House Chelsea
London
>
Hotels
>
Mid-Range Chain Hotel
Executive Double Rooms:

27% off

from £154
9- 11 Sydney Street, SW3 6PU |

5 minutes walk from The Silver Age of Hollywood




The Sydney House Chelsea is a converted town house located in a Grade II listed building, just moments from the King's Road in London's fashionable Chelsea

More
Draycott Hotel London
London
>
Hotels
>
Luxury Chain Hotel
Double Rooms:

29% off

from £175
26 Cadogan Gardens, SW3 2RP |

9 minutes walk from The Silver Age of Hollywood




Stylish antique d'cor, a peaceful but convenient location, and spacious, airy rooms are all essential to this hotel's appeal. Yet it is the unbeatable service that

More
No.11 Cadogan Gardens
London
>
Hotels
>
Luxury Chain Hotel
Double Rooms:

0% off

from £416
11 Cadogan Gardens, SW3 2RJ |

10 minutes walk from The Silver Age of Hollywood




Private members club and Victorian boutique hotel, No. 11 London, was built by Lord Chelsea on the cricket ground between Harrods and Buckingham Palace and quickly

More
Location map of The Silver Age of Hollywood
Hotels near The Silver Age of Hollywood

Credited with inventing the photo journalistic motion picture still, Bob Willoughby was the first outside photographer to be hired by a studio specifically to take publicity images. With this all-areas access to Hollywood's elite, he became known for his artfully informal pieces.
The Silver Age of Hollywood
displays intimate behind-the-scenes photos from films such as 'The Graduate', 'Rebel without a Cause', 'My Fair Lady' and 'Ocean's Eleven'. It will showcase some of Willoughby's most evocative images, among which include a striking image of James Dean studying a script, a beautiful Natalie Wood caught off guard and a meditative Jane Fonda as she practices her lines. The exhibition will also include Willoughby's first photograph of Audrey Hepburn, a snapshot of a pre-Bond Sean Connery and an image of Frank Sinatra a year before he married Mia Farrow.
Images of, and near, The Silver Age of Hollywood
The Silver Age of Hollywood The Silver Age of Hollywood - © Bob Willoughby - Bob Willoughby: The Silver Age of Hollywood, Proud Chelsea, 8th November 2012 – 13th January 2013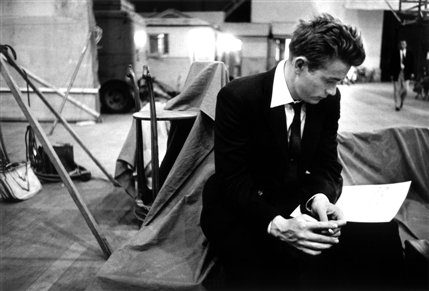 Customer Service - Speak to a London hotel expert

Telephone
From United States:
011 44 207 437 4370
8am to 11pm
Toll free:
1-800-986-9403
Free callback service:
We can call you back

Email
Email a London Expert
Send email

Live Chat
Advisors available now
Chat to a London Expert
Live chat
Speak to a
London Hotel Expert

Live Chat
Advisors available now
Chat directly to a London Expert:
More Contact Options
Top rated hotels near The Silver Age of Hollywood
Previous customers have given the highest customer satisfaction score to this one hotel:
5 minutes walk away
Double room from £154
Nearest hotels to The Silver Age of Hollywood
There are 13 recommended places to stay within a 15 minutes walk from The Silver Age of Hollywood:
Sydney House Chelsea ( 5 minutes)
Draycott Hotel London ( 9 minutes)
No.11 Cadogan Gardens ( 10 minutes)
Sloane Square Hotel London ( 10 minutes)
The Rembrandt Hotel London ( 11 minutes)
The Ampersand Hotel ( 11 minutes)
The Kensington Hotel London ( 11 minutes)
The Regency Hotel London ( 11 minutes)
The Egerton House Hotel London ( 11 minutes)
Blakes Hotel London ( 12 minutes)
Harrington Court Apartments ( 12 minutes)
130 Queen's Gate Apartments ( 13 minutes)
The Cadogan Hotel London ( 13 minutes)

Connect live to hotels' reservation system

Lowest rates available anywhere

Bookings made instantly with the hotel

Receive hotel's own reservation number

Pay the hotel directly

Our service is 100% FREE

LondonTown.com exclusive free extras

Hotel experts with 15 years experience

More about our customer service team