Hotels near Yoko Ono's Meltdown Festival 2013
FIND YOUR PERFECT LONDON HOTEL
Hotels near
Yoko Ono's Meltdown Festival 2013
All central London hotels
Room 1
Okay
Maximum 4 to a room.
+ Add another room
Most popular hotels near Yoko Ono's Meltdown Festival 2013
Corinthia Hotel London
London
>
Hotels
>
Luxury Chain Hotel
from £244

29% off
Whitehall Place, SW1A 2BD |

6 minutes walk from Yoko Ono's Meltdown Festival 2013




With 294 bedrooms, multi-level penthouse suites and terraces offering spectacular views of the River Thames, Trafalgar Square and Whitehall - the £300 million restoration of the

More
Find other hotels near Yoko Ono's Meltdown Festival 2013
Hotels near Yoko Ono's Meltdown Festival 2013
Yoko Ono's Meltdown Festival 2013

Meltdown
returns to the
Southbank Centre
this summer as cultural icon Yoko Ono curates the 20th anniversary of the alternative music festival. Celebrating her own 80th birthday in 2013, Ono brings a lifetime of achievement in music, visual art and peace activism to what has become one of London's cultural highlight of the year. Siouxie, Kim Gordon, Reggie Watts, Iggy and the Stooges, Immortal Technique, Patti Smith, Savages, Ryuichi Sakamoto, Marianne Faithful, Bill Frisell, Cibo Matto, Peaches and Boy George are among the top artists from around the globe set to join forces with key figures of international activism for Ono's ground-breaking Meltdown. The former wife of late Beatle John Lennon will also be performing with her Yoko Ono Plastic Ono Band. Each year, the iconic festival is curated by one of pop music's great innovators - which have included David Bowie, John Peel, Morrissey, Jarvis Cocker, Patti Smith, Massive Attack and Lee 'Scratch' Perry - and produces a wildly eclectic line-up of acts. Having herself performed at Ornette Coleman's 2009 Meltdown - hailed by The Guardian as "one of the strongest ever" - Ono is no stranger to the festival and is now ready to take the reins.
Images of, and near, Yoko Ono's Meltdown Festival 2013
Yoko Ono's Meltdown Festival 2013 Yoko Ono's Meltdown Festival 2013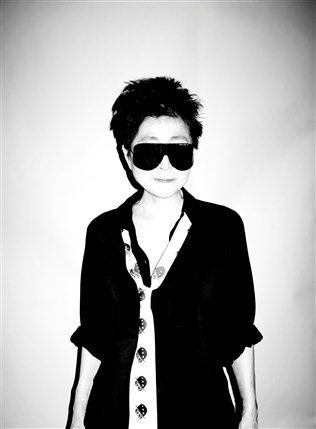 Customer Service - Speak to a London hotel expert

Email
Email a London Expert
Send email

Live Chat
Advisors available now
Chat to a London Expert
Live chat
Speak to a
London Hotel Expert

Telephone
From UK:
020 7437 4370
Free callback service
If you prefer, we can call you back for free:
Call me back

Top rated hotels near Yoko Ono's Meltdown Festival 2013
Previous customers have given the highest customer satisfaction score to these five hotels near to Yoko Ono's Meltdown Festival 2013:
6 minutes walk away
Double room from £395
9 minutes walk away
Double room from £0
7 minutes walk away
Double room from £237
7 minutes walk away
Double room from £137
9 minutes walk away
Double room from £139
Nearest hotels to Yoko Ono's Meltdown Festival 2013
There are 20 recommended places to stay within a 15 minutes walk from Yoko Ono's Meltdown Festival 2013:
Park Plaza County Hall Hotel London ( 6 minutes)
The Royal Horseguards - A Guoman Hotel ( 6 minutes)
Corinthia Hotel London ( 6 minutes)
Park Plaza Westminster Bridge Hotel London ( 7 minutes)
Amba Hotel Charing Cross ( 7 minutes)
Strand Palace Hotel London ( 8 minutes)
ME London ( 8 minutes)
Club Quarters Trafalgar Square ( 9 minutes)
The Grand at Trafalgar Square ( 9 minutes)
The Trafalgar St. James London, Curio Collection by Hilton ( 9 minutes)
Mondrian London ( 9 minutes)
The Waldorf Hilton Hotel London ( 9 minutes)
Hampton by Hilton London Waterloo ( 10 minutes)
St Martins Lane, A Morgans Original ( 10 minutes)
Park Plaza London Waterloo ( 10 minutes)
H10 London Waterloo Hotel ( 12 minutes)
Thistle Trafalgar Square, The Royal Trafalgar ( 12 minutes)
Radisson Blu Edwardian Hampshire Hotel ( 12 minutes)
Holiday Inn Express London Southwark ( 12 minutes)
Apex Temple Court Hotel ( 12 minutes)

Connect live to hotels' reservation system

Lowest rates available anywhere

Bookings made instantly with the hotel

Receive hotel's own reservation number

Pay the hotel directly

Our service is 100% FREE

LondonTown.com exclusive free extras

Hotel experts with 15 years experience

More about our customer service team