Hotels near London Olympics: Millennium Stadium
Hotels near
London Olympics: Millennium Stadium
All central London hotels
Check-in
Check-out
Guests
1 ADULT
2 ADULTS
1 ADULT, 1 CHILD (2-12 Years)
2 ADULTS, 1 CHILD (2-12 Years)
2 ADULTS, 2 CHILDREN (2-12 Years)
3 ADULTS
4 ADULTS
OTHER CONFIGURATION:

+ another room

London Olympics: Millennium Stadium

Event: FootballCardiff's Millennium Stadium has the honour of being the host of the first event of the London 2012 Olympic Games, with the women's preliminary rounds starting on Wednesday 25 July. The 74,600-capacity stadium will also host a quarter-final game in both the men's and women's competition, as well as the men's bronze medal match on Friday 10 August. After the Games, the Millennium Stadium will continue to be used as the home of the Welsh football and rugby teams.
Images of, and near, London Olympics: Millennium Stadium
London Olympics: Millennium Stadium London Olympics: Millennium Stadium - Image courtesy of London 2012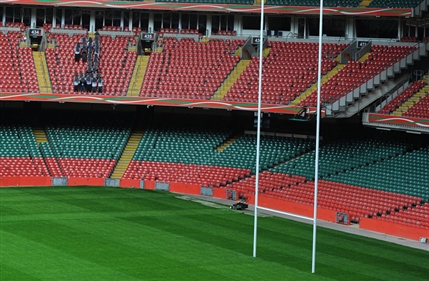 Customer Service - Speak to a London hotel expert

Telephone
From United Kingdom:
0207 437 4370
8am to 11pm
Free callback service:
We can call you back

Email
Email a London Expert
Send email

Live Chat
Advisors available now
Chat to a London Expert
Live chat
Speak to a
London Hotel Expert

Telephone
From UK:
020 7437 4370
Free callback service
If you prefer, we can call you back for free:
Call me back


Connect live to hotels' reservation system

Lowest rates available anywhere

Bookings made instantly with the hotel

Receive hotel's own reservation number

Pay the hotel directly

Our service is 100% FREE

LondonTown.com exclusive free extras

Hotel experts with 15 years experience

More about our customer service team