Hotels near Brasserie Toulouse Lautrec
Hotels near
Brasserie Toulouse Lautrec
All central London hotels
Check-in
Check-out
Guests
1 ADULT
2 ADULTS
1 ADULT, 1 CHILD (2-12 Years)
2 ADULTS, 1 CHILD (2-12 Years)
2 ADULTS, 2 CHILDREN (2-12 Years)
3 ADULTS
4 ADULTS
OTHER CONFIGURATION:

+ another room

The Bridge Hotel London
London
>
Hotels
>
Budget Chain Hotel
from £33

29% off
30 Borough Road, SE1 0AJ |

11 minutes walk from Brasserie Toulouse Lautrec




Located just south of the River Thames, The Bridge Hotel is the perfect accommodation choice for those wishing to explore the many sights and attractions London

More
Hotels near Brasserie Toulouse Lautrec
Brasserie Toulouse Lautrec

Brasserie Toulouse Lautrec provides some French flair in the heart of Kensington. Set inside a refurbished English pub, its a traditional bar and brasserie, that hosts live music every night. The line up is always eclectic, with jazz singers, pianists and jam bands.
Images of, and near, Brasserie Toulouse Lautrec
Brasserie Toulouse Lautrec Brasserie Toulouse Lautrec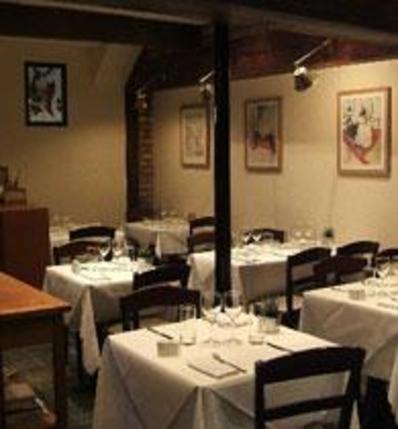 Customer Service - Speak to a London hotel expert

Telephone
From United States:
011 44 207 437 4370
8am to 11pm
Free callback service:
We can call you back

Email
Email a London Expert
Send email

Live Chat
Advisors available now
Chat to a London Expert
Live chat
Speak to a
London Hotel Expert

Telephone
From UK:
020 7437 4370
Free callback service
If you prefer, we can call you back for free:
Call me back

Nearest hotels to Brasserie Toulouse Lautrec
There are 1 recommended places to stay within a 15 minutes walk from Brasserie Toulouse Lautrec:
The Bridge Hotel London ( 11 minutes)

Connect live to hotels' reservation system

Lowest rates available anywhere

Bookings made instantly with the hotel

Receive hotel's own reservation number

Pay the hotel directly

Our service is 100% FREE

LondonTown.com exclusive free extras

Hotel experts with 15 years experience

More about our customer service team