Hotels near Red House (William Morris Museum)
Hotels near
Red House (William Morris Museum)
All central London hotels
Check-in
Check-out
Guests
1 ADULT
2 ADULTS
1 ADULT, 1 CHILD (2-12 Years)
2 ADULTS, 1 CHILD (2-12 Years)
2 ADULTS, 2 CHILDREN (2-12 Years)
3 ADULTS
4 ADULTS
OTHER CONFIGURATION:

+ another room

Red House (William Morris Museum)

The William Morris-designed Red House in Bexleyheath was once described as "the beautifullest place on earth" by Sir Edward Burne-Jones, whose paintings are on show inside the National Trust-owned property. Designed by Philip Webb in 1859 and built as an architectural embodiment of an aesthetic ideal, this enchanting redbrick house set in orchards and away from the city is a building of extraordinary architectural and social significance. The original features and furniture by Morris (founder of the Arts & Craft movement) and Webb, stained glass and paintings by Burne-Jones, the bold architecture and a garden designed to 'clothe the house', make the Red House both a fascinating and rewarding place to visit.
Images of, and near, Red House (William Morris Museum)
Red House (William Morris Museum) Red House (William Morris Museum)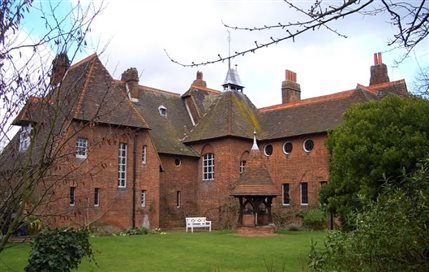 Customer Service - Speak to a London hotel expert

Telephone
From United States:
011 44 207 437 4370
8am to 11pm
Toll free: 1-800-986-9403
Free callback service:
We can call you back

Email
Email a London Expert
Send email

Live Chat
Advisors available now
Chat to a London Expert
Live chat
Speak to a
London Hotel Expert

Telephone
From UK:
020 7437 4370
Free callback service
If you prefer, we can call you back for free:
Call me back


Connect live to hotels' reservation system

Lowest rates available anywhere

Bookings made instantly with the hotel

Receive hotel's own reservation number

Pay the hotel directly

Our service is 100% FREE

LondonTown.com exclusive free extras

Hotel experts with 15 years experience

More about our customer service team