Hotels near A Crisis of Brilliance
Church Street Hotel London
London
>
Hotels
>
Budget Chain Hotel
from £58

28% off
29-33 Camberwell Church Street, SE5 8TR |

37 minutes walk from A Crisis of Brilliance




Billing itself as 'a Spanish Americana oasis in the heart of downtown South London', the Church Street Hotel is certainly unique and boutique-y. Frida Kahlo stares

More
Comfort Inn Vauxhall Hotel
London
>
Hotels
>
Budget Chain Hotel
from £68

33% off
87 South Lambeth Road, SW8 1RN |

2.9 miles from A Crisis of Brilliance




Recently redeveloped in a contemporary style, the Comfort Inn Vauxhall is a budget hotel located just south of the river Thames. Offering quality yet affordable accommodation,

More
Hotels near A Crisis of Brilliance
A Crisis of Brilliance

Some of the most well-known British artists of twentieth century feature in
A Crisis of Brilliance
, the
Dulwich Picture Gallery
's survey which includes works by contemporaries such as CRW Nevinson, Stanley Spencer, Mark Gertler and Dora Carrington. Students together at the Slade School of Art in London between 1908 and 1912, they formed part of what their esteemed drawing teacher Henry Tonks described as the school's last 'crisis of brilliance'. This exhibition which features over 70 original works by the group includes images which document their responses to the First World War.
Images of, and near, A Crisis of Brilliance
A Crisis of Brilliance A Crisis of Brilliance - Paul Nash The Void. Photo courtesy of MBAC, Tate London.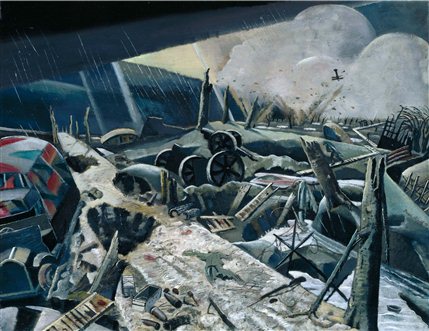 Customer Service - Speak to a London hotel expert

Telephone
From United States:
011 44 207 437 4370
8am to 11pm
Toll free: 1-800-986-9403
Free callback service:
We can call you back

Email
Email a London Expert
Send email

Live Chat
Advisors available now
Chat to a London Expert
Live chat
Speak to a
London Hotel Expert

Telephone
From UK:
020 7437 4370
Free callback service
If you prefer, we can call you back for free:
Call me back


Connect live to hotels' reservation system

Lowest rates available anywhere

Bookings made instantly with the hotel

Receive hotel's own reservation number

Pay the hotel directly

Our service is 100% FREE

LondonTown.com exclusive free extras

Hotel experts with 15 years experience

More about our customer service team