Hotels near Wallace & Gromit Musical Marvels
Novotel London West
London
>
Hotels
>
Mid-Range Chain Hotel
from £69

24% off
1 Shortlands, W6 8DR |

5 minutes walk from Wallace & Gromit Musical Marvels




From just outside this hotel, the A4 can take you straight up to the Earl's Court Exhibition Centre, or Central London. It's also handy for the

More
ibis London Shepherds Bush
London
>
Hotels
>
Budget Chain Hotel
from £44

29% off
3 - 5 Rockley Road, W14 0DJ |

15 minutes walk from Wallace & Gromit Musical Marvels




ibis London Shepherds Bush is located in London's Hammersmith - Fulham neighbourhood, close to Shepherd's Bush Empire, Westfield London, and Hammersmith Apollo. Nearby points of interest

More
Hotels near Wallace & Gromit Musical Marvels
Wallace & Gromit Musical Marvels

Following a successful stint at last year's BBC Proms,
Wallace & Gromit
are now coming to the
Hammersmith Apollo
with their live show,
Musical Marvels
. Along with a number of classical favourites ideal for all the family, this interactive show also features specially filmed backstage clips of the pair as they prepare for the first performance of Wallace's new work 'My Concerto in Eee, Lad'. The show will also screen 'A Matter of Loaf and Death', which will be accompanied by a live orchestral soundtrack.
Images of, and near, Wallace & Gromit Musical Marvels
Wallace & Gromit Musical Marvels Wallace & Gromit Musical Marvels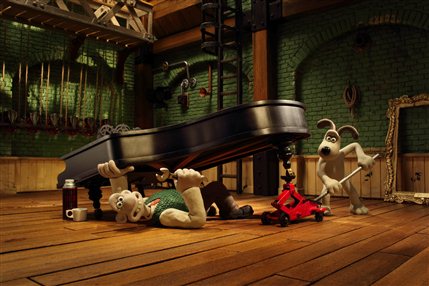 Customer Service - Speak to a London hotel expert

Telephone
From United States:
011 44 207 437 4370
8am to 11pm
Toll free: 1-800-986-9403
Free callback service:
We can call you back

Email
Email a London Expert
Send email

Live Chat
Advisors available now
Chat to a London Expert
Live chat
Speak to a
London Hotel Expert

Telephone
From UK:
020 7437 4370
Free callback service
If you prefer, we can call you back for free:
Call me back

Top rated hotels near Wallace & Gromit Musical Marvels
Previous customers have given the highest customer satisfaction score to this one hotel:
7 minutes walk away
Double room from £63
Nearest hotels to Wallace & Gromit Musical Marvels
There are 2 recommended places to stay within a 15 minutes walk from Wallace & Gromit Musical Marvels:
Novotel London West ( 5 minutes)
Holiday Inn Express London Hammersmith ( 7 minutes)

Connect live to hotels' reservation system

Lowest rates available anywhere

Bookings made instantly with the hotel

Receive hotel's own reservation number

Pay the hotel directly

Our service is 100% FREE

LondonTown.com exclusive free extras

Hotel experts with 15 years experience

More about our customer service team