Hotels near Les Vepres Siciliennes
FIND YOUR PERFECT LONDON HOTEL
Hotels near
Les Vepres Siciliennes
All central London hotels
Room 1
Okay
Maximum 4 to a room.
+ Add another room
Most popular hotels near Les Vepres Siciliennes
Kingsway Hall Hotel London
London
>
Hotels
>
Mid-Range Chain Hotel
from £83

25% off
Great Queen Street, WC2B 5BX |

3 minutes walk from Les Vepres Siciliennes




Well-equipped, comfortable rooms await guests to this elegantly modern hotel in the heart of Theatreland. Set yourself up for the day with a hearty breakfast or

More
Find other hotels near Les Vepres Siciliennes
Hotels near Les Vepres Siciliennes
Les Vepres Siciliennes

A revival of Stefan Herheim's theatrical production of Verdi's spectacular grand opera
Les Vêpres siciliennes
is brought to the
Royal Opera House
an imaginative staging by the Norwegian director who replaces 13th century Sicily with Paris in 1855. In a co-production with the Royal Danish Opera, Copenhagen, the lengthy performance, which lasts about 4 hours 30 minutes including two intervals, includes 32 dancers with four principals from The Royal Ballet dancing alongside four principals from The Royal Danish Ballet. Malin Bystrom, Bryan Hymel, Michael Volle and Erwin Schrott lead the cast under the baton of Maurizio Benini in Verdi's tale of revenge, family relations and patriotism.
Images of, and near, Les Vepres Siciliennes
Les Vepres Siciliennes Les Vepres Siciliennes - Les Vepres Siciliennes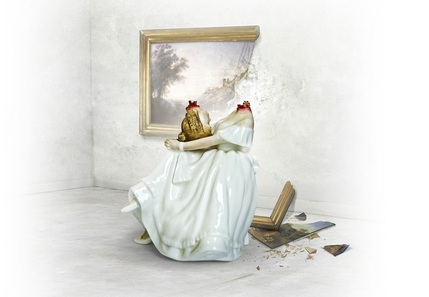 Customer Service - Speak to a London hotel expert

Email
Email a London Expert
Send email

Live Chat
Advisors available now
Chat to a London Expert
Live chat
Speak to a
London Hotel Expert

Telephone
From UK:
020 7437 4370
Free callback service
If you prefer, we can call you back for free:
Call me back

Top rated hotels near Les Vepres Siciliennes
Previous customers have given the highest customer satisfaction score to these five hotels near to Les Vepres Siciliennes:
9 minutes walk away
Double room from £99
9 minutes walk away
Double room from £1715
8 minutes walk away
Double room from £153
7 minutes walk away
Double room from £116
6 minutes walk away
Double room from £173
Nearest hotels to Les Vepres Siciliennes
There are 20 recommended places to stay within a 15 minutes walk from Les Vepres Siciliennes:
Kingsway Hall Hotel London ( 3 minutes)
Radisson Blu Edwardian Mercer Street ( 3 minutes)
The Waldorf Hilton Hotel London ( 3 minutes)
Strand Palace Hotel London ( 4 minutes)
ME London ( 4 minutes)
St Martins Lane, A Morgans Original ( 4 minutes)
Club Quarters Lincoln's Inn Fields ( 5 minutes)
Thistle Holborn, The Kingsley ( 6 minutes)
Radisson Blu Edwardian Bloomsbury Street Hotel ( 6 minutes)
Amba Hotel Charing Cross ( 7 minutes)
Radisson Blu Edwardian Hampshire Hotel ( 7 minutes)
Radisson Blu Edwardian Kenilworth Hotel ( 7 minutes)
Rosewood London ( 8 minutes)
Thistle Trafalgar Square, The Royal Trafalgar ( 8 minutes)
Every Hotel Piccadilly ( 8 minutes)
The Buckingham London ( 9 minutes)
The Grand at Trafalgar Square ( 9 minutes)
The Trafalgar St. James London, Curio Collection by Hilton ( 9 minutes)
Club Quarters Trafalgar Square ( 9 minutes)
Corinthia Hotel London ( 9 minutes)

Connect live to hotels' reservation system

Lowest rates available anywhere

Bookings made instantly with the hotel

Receive hotel's own reservation number

Pay the hotel directly

Our service is 100% FREE

LondonTown.com exclusive free extras

Hotel experts with 15 years experience

More about our customer service team