Hotels near Bella Italia - Queensway 55
Hotels near
Bella Italia - Queensway 55
All central London hotels
Check-in
Check-out
Guests
1 ADULT
2 ADULTS
1 ADULT, 1 CHILD (2-12 Years)
2 ADULTS, 1 CHILD (2-12 Years)
2 ADULTS, 2 CHILDREN (2-12 Years)
3 ADULTS
4 ADULTS
OTHER CONFIGURATION:

+ another room

Berjaya Eden Park London Hotel
London
>
Hotels
>
Budget Chain Hotel
from £40

22% off
35-39 Inverness Terrace , W2 3JS |

2 minutes walk from Bella Italia - Queensway 55




A relaxing spot in the heart of the busy city, the Berjaya Eden Park Hotel offers contemporary elegance in a welcoming and peaceful environment. Built way

More
Hotels near Bella Italia - Queensway 55
Bella Italia - Queensway 55

There are two Bella Italias along Queensway in London; such is the demand for this well loved restaurant brand.
This particular branch is situated at 55 Queensway, close to the Bayswater tube station and just a short stroll from Hyde Park. Step inside and you'll find a typical Bella Italia dining room combining rustic style with modern touches.
The menu features the usual Italian dishes from authentic Italian pizzas to delicious pasta dishes like the chicken and spinach fusilli with a creamy gorgonzola sauce. Why not sample one of the excellent main courses like the chicken cacciatore (baked chicken breast with mozzarella and smoky bacon and tomato sauce). A creamy banoffee Italiano always finishes off a meal perfectly.
Images of, and near, Bella Italia - Queensway 55
Bella Italia - Queensway 55 Bella Italia - Queensway 55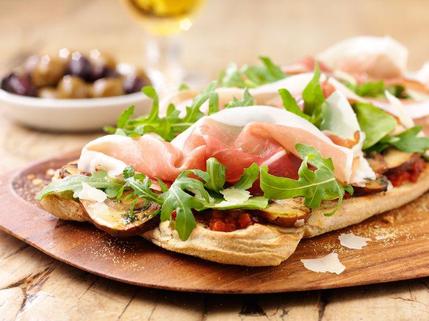 Customer Service - Speak to a London hotel expert

Telephone
From United States:
011 44 207 437 4370
8am to 11pm
Toll free: 1-800-986-9403
Free callback service:
We can call you back

Email
Email a London Expert
Send email

Live Chat
Advisors available now
Chat to a London Expert
Live chat
Speak to a
London Hotel Expert

Telephone
From UK:
020 7437 4370
Free callback service
If you prefer, we can call you back for free:
Call me back

Top rated hotels near Bella Italia - Queensway 55
Previous customers have given the highest customer satisfaction score to these five hotels near to Bella Italia - Queensway 55:
5 minutes walk away
Double room from £76
4 minutes walk away
Double room from £101
6 minutes walk away
Double room from £70
7 minutes walk away
Double room from £88
7 minutes walk away
Double room from £139
Nearest hotels to Bella Italia - Queensway 55
There are 16 recommended places to stay within a 15 minutes walk from Bella Italia - Queensway 55:
Berjaya Eden Park London Hotel ( 2 minutes)
Hilton London Hyde Park Hotel ( 3 minutes)
DoubleTree by Hilton London Hyde Park ( 3 minutes)
Blakemore Hyde Park Hotel ( 4 minutes)
Thistle Kensington Gardens ( 4 minutes)
Lancaster Gate Hotel London ( 6 minutes)
The Caesar Hotel London ( 6 minutes)
Thistle Hyde Park Hotel London ( 7 minutes)
The Abbey Court Notting Hill ( 7 minutes)
Best Western Mornington Hotel ( 10 minutes)
Corus Hyde Park Hotel London ( 10 minutes)
The Royal Park Hotel London ( 11 minutes)
Lancaster London Hotel ( 11 minutes)
Hilton London Paddington Hotel ( 12 minutes)
Royal Garden Hotel London ( 12 minutes)
Hotel Indigo London Paddington ( 13 minutes)

Connect live to hotels' reservation system

Lowest rates available anywhere

Bookings made instantly with the hotel

Receive hotel's own reservation number

Pay the hotel directly

Our service is 100% FREE

LondonTown.com exclusive free extras

Hotel experts with 15 years experience

More about our customer service team