Hotels near Sixteen Seconds West Brasserie
Hotels near
Sixteen Seconds West Brasserie
All central London hotels
Check-in
Check-out
Guests
1 ADULT
2 ADULTS
1 ADULT, 1 CHILD (2-12 Years)
2 ADULTS, 1 CHILD (2-12 Years)
2 ADULTS, 2 CHILDREN (2-12 Years)
3 ADULTS
4 ADULTS
OTHER CONFIGURATION:

+ another room

Hotels near Sixteen Seconds West Brasserie
Sixteen Seconds West Brasserie

At the National Maritime Museum, Sixteen Seconds West Brasserie marries the best of contemporary British cuisine with a celebration of the unique heritage of this prestigious site.
Simple food is prepared with passion. Sustainability is of paramount importance to the chefs, who source fresh ingredients locally to create the delicious brasserie classics. The wine list includes specials sourced from producers originating along the Prime Meridian line. Eclectic and diverse, a wide range of cosmopolitan varieties are featured. Many are from small family growers and are unusual, indigenous grape varieties.
Images of, and near, Sixteen Seconds West Brasserie
Sixteen Seconds West Brasserie Sixteen Seconds West Brasserie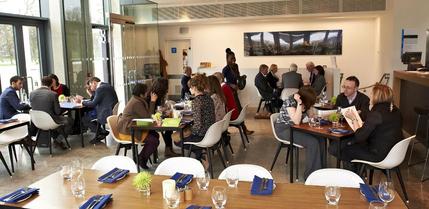 Customer Service - Speak to a London hotel expert

Telephone
From United States:
011 44 207 437 4370
8am to 11pm
Toll free: 1-800-986-9403
Free callback service:
We can call you back

Email
Email a London Expert
Send email

Live Chat
Advisors available now
Chat to a London Expert
Live chat
Speak to a
London Hotel Expert

Telephone
From UK:
020 7437 4370
Free callback service
If you prefer, we can call you back for free:
Call me back


Connect live to hotels' reservation system

Lowest rates available anywhere

Bookings made instantly with the hotel

Receive hotel's own reservation number

Pay the hotel directly

Our service is 100% FREE

LondonTown.com exclusive free extras

Hotel experts with 15 years experience

More about our customer service team