Hotels near Burnt Lemon Bakery
FIND YOUR PERFECT LONDON HOTEL
Hotels near
Burnt Lemon Bakery
All central London hotels
Room 1
Okay
Maximum 4 to a room.
+ Add another room
Most popular hotels near Burnt Lemon Bakery
Hilton London Bankside
London
>
Hotels
>
Mid-Range Chain Hotel
from £108

41% off
2-8 Great Suffolk Street, SE1 0UG |

6 minutes walk from Burnt Lemon Bakery




The Hilton London Bankside is a purpose built hotel with a four-storey glass atrium, 292 rooms and fitness centre, complete with swimming pool, and an opulent

More
Find other hotels near Burnt Lemon Bakery
Hotels near Burnt Lemon Bakery
Burnt Lemon Bakery

Founded by chef and baker Matthew Dryden in early 2016, Burnt Lemon Bakery is serious about sourdough breads, made exclusively with organic flours milled in the UK. All breads are leavened and fermented with wild yeasts for a minimum of 16 hours, providing a depth of rounded and complex flavours. The source and seasonality of the ingredients is paramount and the ever changing menu of pressed sandwiches, cakes, tarts and pies will be freshly made each morning and baked throughout the day at Flat Iron Square.
Images of, and near, Burnt Lemon Bakery
Burnt Lemon Bakery Burnt Lemon Bakery - Flat Iron Square tenants include Burnt Lemon Bakery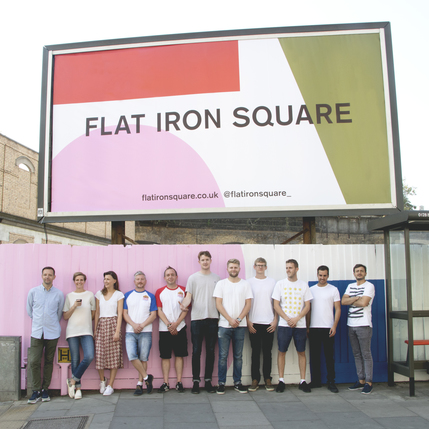 Customer Service - Speak to a London hotel expert

Email
Email a London Expert
Send email

Live Chat
Advisors available now
Chat to a London Expert
Live chat
Speak to a
London Hotel Expert

Telephone
From UK:
020 7437 4370
Free callback service
If you prefer, we can call you back for free:
Call me back

Top rated hotels near Burnt Lemon Bakery
Previous customers have given the highest customer satisfaction score to these three hotels near to Burnt Lemon Bakery:
6 minutes walk away
Double room from £120
7 minutes walk away
Double room from £120
8 minutes walk away
Double room from £0
Nearest hotels to Burnt Lemon Bakery
There are 8 recommended places to stay within a 15 minutes walk from Burnt Lemon Bakery:
CitizenM London Bankside ( 4 minutes)
Hilton London Bankside ( 6 minutes)
Holiday Inn Express London Southwark ( 7 minutes)
The Bridge Hotel London ( 8 minutes)
Sea Containers London ( 12 minutes)
Hilton London Tower Bridge ( 12 minutes)
Hampton by Hilton London Waterloo ( 12 minutes)
H10 London Waterloo Hotel ( 12 minutes)

Connect live to hotels' reservation system

Lowest rates available anywhere

Bookings made instantly with the hotel

Receive hotel's own reservation number

Pay the hotel directly

Our service is 100% FREE

LondonTown.com exclusive free extras

Hotel experts with 15 years experience

More about our customer service team